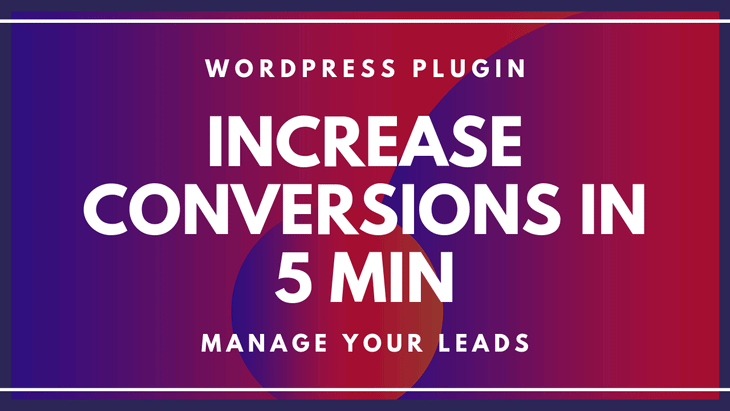 If you need to start collecting and managing leads from your WordPress website right away CF manager with FancyBox is a perfect solution for you.
Power of CF Manager FancyBox:
More phone calls from clients
More enquires from clients
2 different popup forms for lead generation
Lead magnet functionality
Automated series of letters (Forget Mailchimp)
SPAM protection (Google Captcha)
CF manager can be installed with one click and can be used on any WordPress 4.0 and above.
CF FancyBox can be used anywhere on your WordPress page with a shortcode

CF Manager with FancyBox features:
Mobile responsive design
Customize the color to fit your website
One click to dial your phone number
Customize your email address
Fully customizable text copy
Easy to upload your image
Place anywhere on your WordPress website with short code
Manage incoming leads
Email notifications of a new lead
Suitable for any language
That is a perfect solution if you don't have any coding skills, but want to collect leads right away after you install the plugin.
Take control of all visible elements and adopt it to our website strategy.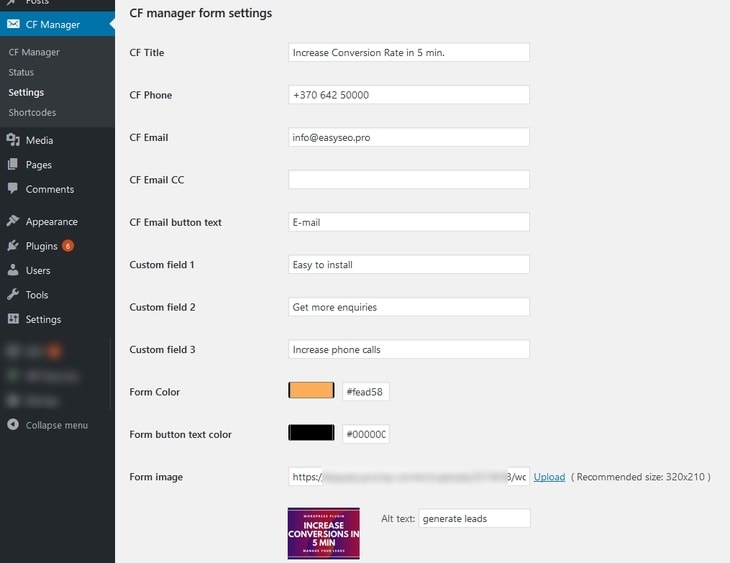 What do you get in package
The plugin files that you can install yourself without hustle
Video tutorial on how to use all features
How it looks on mobile device
Few examples how it might look like on a mobile device. Feel free to share your page with FancyBox box plugin and we will post a screenshot with a link reference to your website.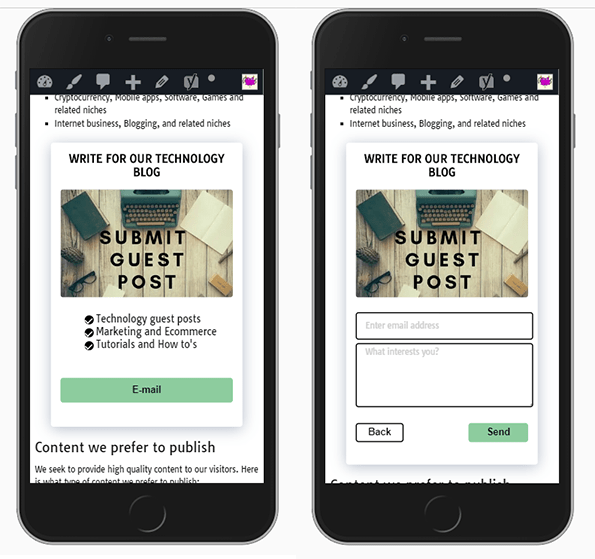 Feature Plugin Updates
Currently we are working on improving the plugin and adding more features to it, such as short codes to add customizable buttons, increased functionality and other features. If you have any suggestions feel free to contact us and let us know what feature do you need to be included.