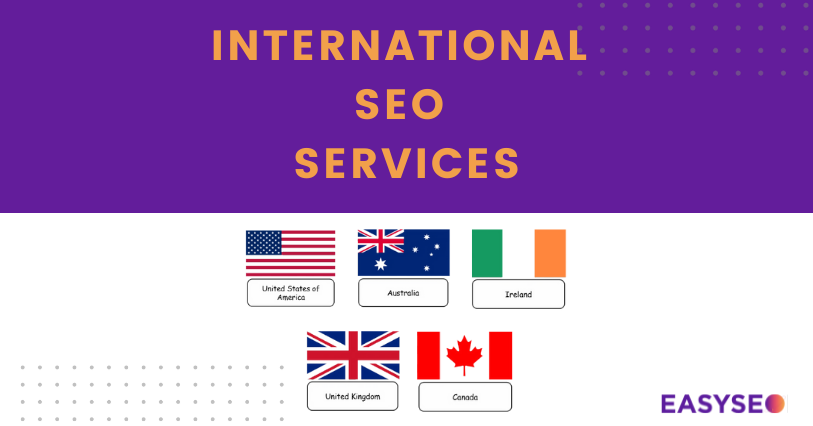 SEO optimization for a multi-language website is different comparing to a single language website. Without proper local technical code optimization no rankings can be achieved in Google search engine.
If your website is targeting few geographical regions or few languages at the same time, then international SEO services is what will help you get better rankings across multiple regions or languages. If you are targeting only one country with one language, you can check these SEO package prices →
Multi-language and multi-region SEO
EASYSEO team specializes in multi-language international SEO. In house specialists under one roof can take care of your SEO project. EASYSEO agency will take care of the following tasks:
Proper coding for geographical regions
Proper coding for multi-language
Multiple keywords targeting
On-page SEO optimization
Off page SEO
Copy-writing
Other SEO tasks
SEO Geography
EASYSEO agency team has experience in various international SEO projects for the following countries:
USA
Ireland
United Kingdom
Germany
Italy
Lithuania
Russia
Transparent SEO process
EASYSEO provides you a dashboard, where you have access to all project related information.
Access to all tasks, files and processed
Systematic approach
Keyword audit and research access
Keyword ranking reporting in dashboard
Data driven SEO strategic plan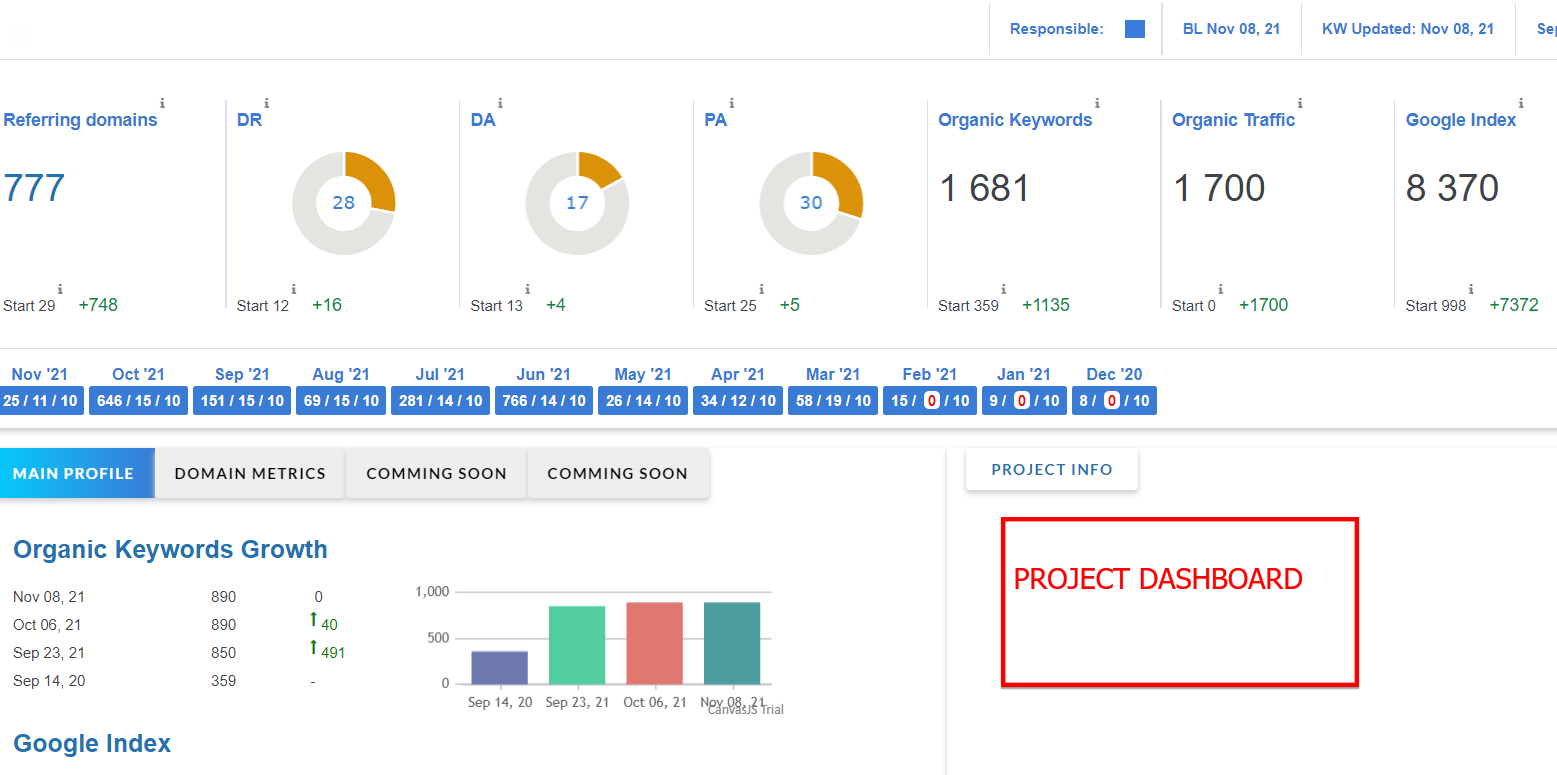 Fast results in SEO
If your project is not brand new and has got some history there is a proven method to improve organic results fast. We use "low hanging fruits" method to gain organic positions in first two or three months. This method allows your project to earn authority in the "eyes" of Google search engine algorithm while working on main keywords ranking improvement.
"Low hanging fruits" method identifies useful keywords for a project with low competition. Immediately, after signing a contract we proceed identifying the most useful keywords and submit those for client approval.
If you want to know if "low hanging fruits" method is applicable for your project, you can order a keyword audit. With keyword audit,  you can check your project's keywords that rank in Google  TOP 100 and see all keywords positions like with an X-ray. If you want to perform keyword audit or you want to know if "low hanging fruit" method will be useful for you, please get in touch with us.
SEO reports
We don't waste time writing useless reports that no one reads. Instead, we dedicate that time working on tasks that help improving your project's organic positions. All planned and performed tasks with statuses are displayed in client's dashboard.
All our clients have access to project management dashboard, where SEO metrics and all keywords' movement are monitored from the moment we take over your project.
Keyword progress monitoring
With EASYSEO client dashboard you have full access to monitor movement of all keywords after 30, 60, 90, 180 days and all time in Google TOP 100 from the beginning of the project. You will also be able to track new keywords appearance that have not been ranked in TOP 100 earlier.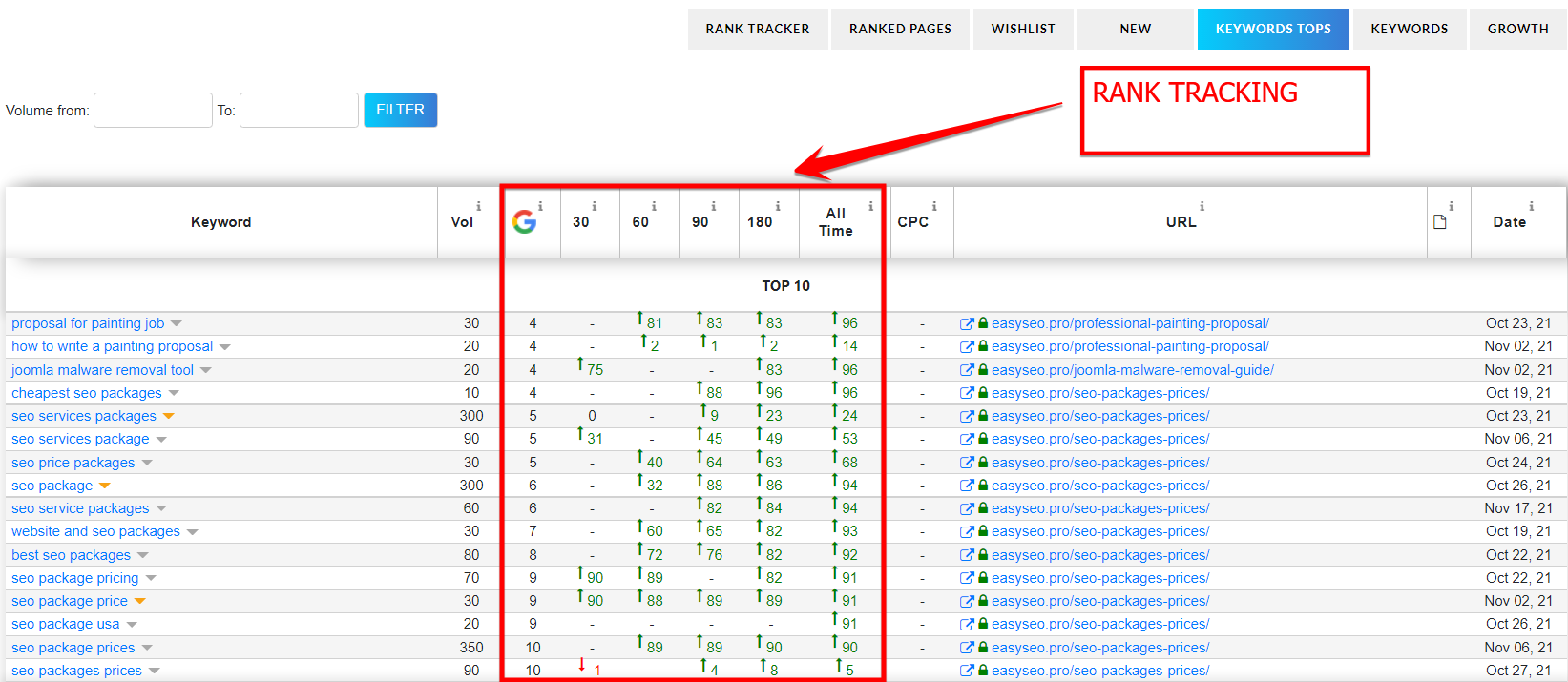 Backlinks monitoring
All backlinks are tracked and monitored in the dashboard. The backlinks that were earned by EASYSEO team are marked accordingly. Our tracking model keeps the client and the project manager always informed on what is going on with backlink profile. If a project is being attacked with negative SEO, we can see that instantly and take actions immediately.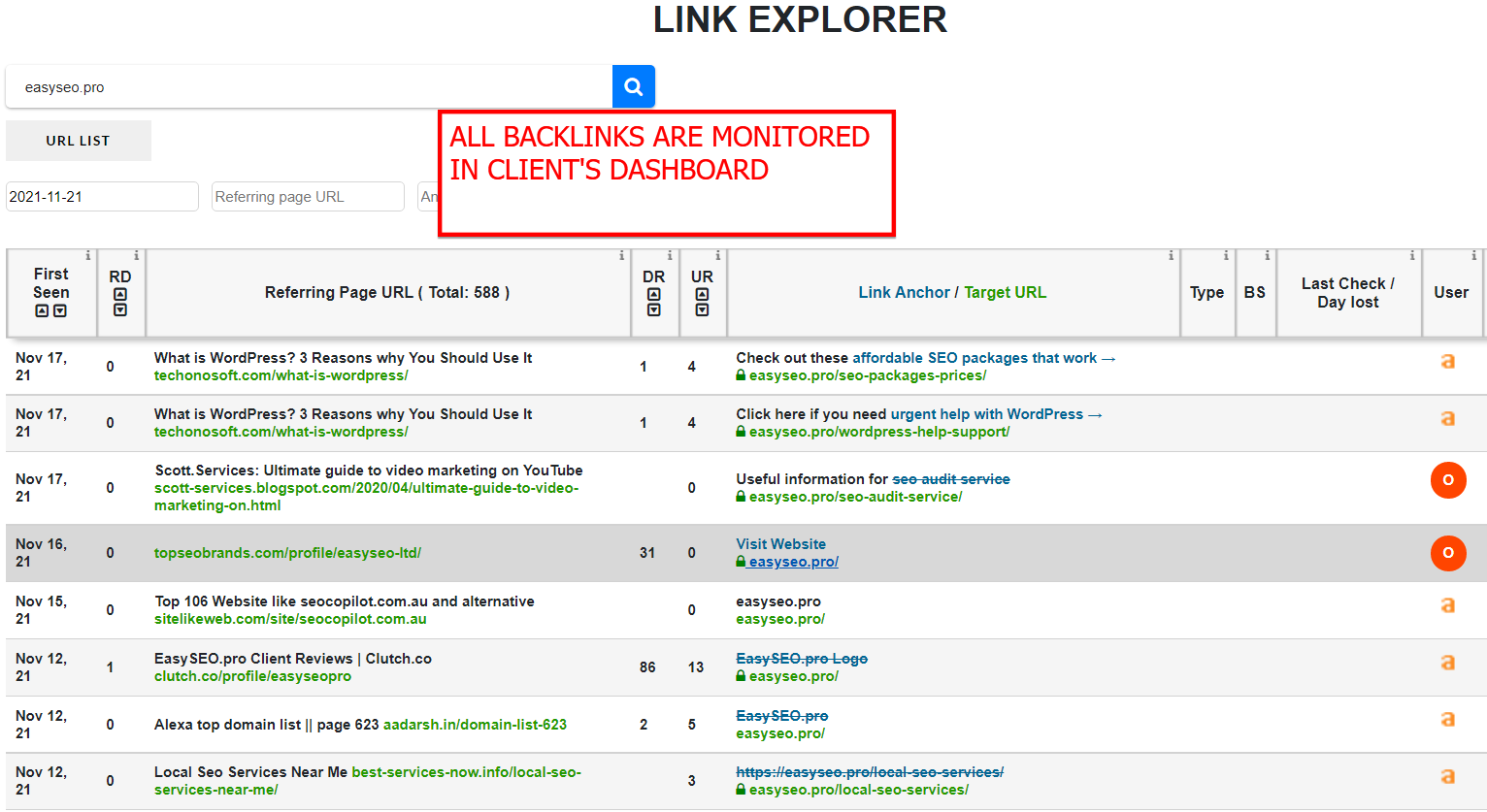 Content optimization
Content is the King. You hear it all the time when it comes to SEO.
Successful international SEO campaign requires more than just proper on-page and off-page SEO. A must have for international SEO is properly written and optimized content. EASYSEO team is trained to write content that satisfies intent of a user and search engine algorithm.
Our method and tools help us find useful topic clusters and share them with our client to create a content plan.
International SEO optimization steps
Competitors and niche analysis. Presentation to a client.
Technical SEO audit and optimization
Keyword audit and research
Existing content audit and content optimization plan
Data driven SEO strategy presentation
Link building campaign
SEO audit repeated
New opportunities analysis
Project monitoring
EASYSEO specialization
In some niches we have accumulated experience that let us get faster results than usual, compared to other SEO teams. When we say specialization we mean combination of three factors: experience, knowledge and resources.
EASYSEO experience covers the following niches:
IT and technology related projects
Entertainment, hobby and fashion related
Construction, renovation and interior design
Content management systems
We work with the following content management systems.
WordPress
Prestashop
CMS Made Simple
Joomla
If your project's CMS is on that list, this means that we will take care of technical optimization and we'll be able to fix any technical issues within our team. This includes technical optimization for fast website loading.
We can work with other content management systems if you have your programmers are available and ready to work under our supervision. If you have developers that will take care of technical issues, we will run a full SEO audit with list of tasks to be fixed by your developers. When they fix the issue we will check if the task is performed well.
What you get
New optimized content
Growth of projects authority
Increased visibility in Google search engine
Growth of organic traffic
When to expect the results
We can get the results faster than usual if:
a project is over 1 year old
a project already got indexed content
a project is run on WordPress
Want your SEO project taken care by professionals? Get in touch with us