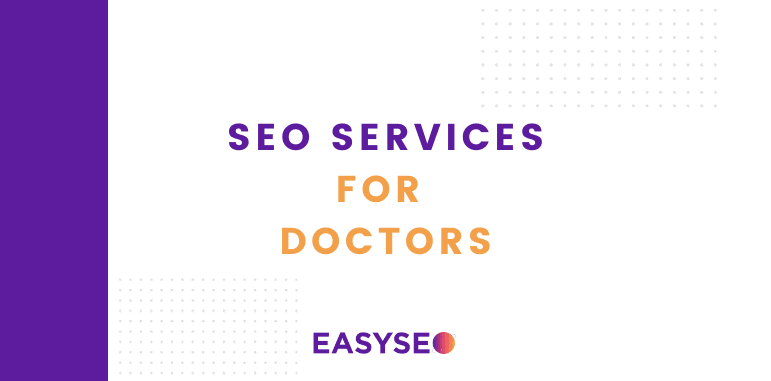 SEO services designed specifically for the websites of medical clinics, doctors, physicians and other medical professionals.
SEO for doctors
We work with doctors and medical clinics doing both organic and local SEO. Our areas of experience cover both pharmacy and medicine. We work with following health professions and clinics:
SEO for chiropractors
SEO for cardiologists
SEO for neurologists
SEO for nurses
SEO for ophthalmologists
SEO for psychologist
SEO for physicians
If your profession is not listed, please get in touch with us to discuss your project.
Need maximum SEO results in shortest time?
Click here
Medical SEO Agency
EASYSEO has experience in ranking for medical terms. If you need a significant increase for your SEO campaign, get in touch with us, to discuss your project. We can help in niches where paid advertising does not work.
They call us the SEO company that works with doctors.
Main medical SEO services we provide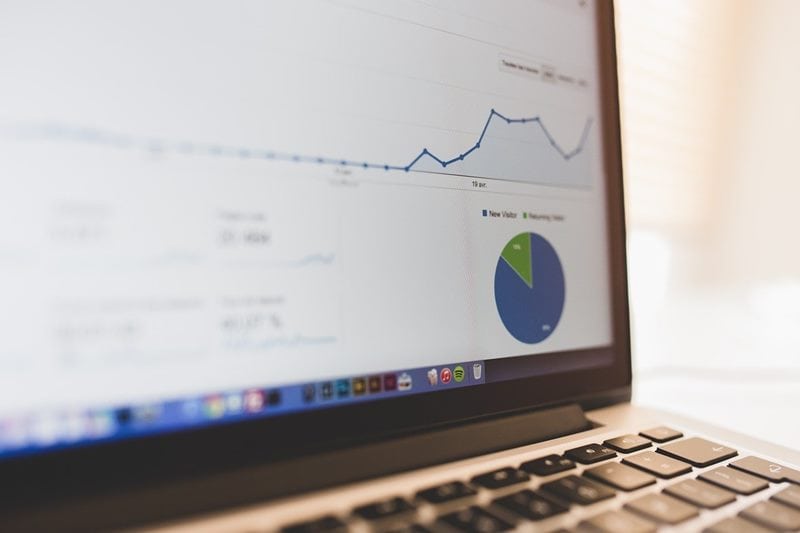 Analysis of competitors
With the help of a few tools, we study your competition – doctors, physicians and other health experts in your area. That means giving an in-depth look to how their website is structured, how many backlinks they have, estimated traffic they receive, their top keywords and content. Based on our findings, we then develop a plan for your website.
On-page and off-page optimization
After we perform our analysis, we'll go to work on your website. First, we will take care of internal links, the website sitemap, images, content and keyword optimization and other things related to on-page. Next, we'll move on to off-page factors that affect your website's success. This regards to your online reputation, your business profile on Google as well as search engine submissions.
Analytics set up
Google Analytics is a website analysis tool that every business should take advantage of. We can help set up you account, provide reports on your traffic as well your keyword positions. This tool is also an awesome asset that can help adjust your SEO strategy accordingly.
Moreover, here you can set up analytical goals for your business as well. This could be visitors to a specific page, services orders, form fill-outs, subscriptions to a newsletter and so on. As such, the success of a medical SEO strategy can be monitored easily with the help of the tool.
Strategy and research for keywords
This is necessary in order to determine the keyword chain that your site is currently ranking for. With proper research of your site and your competitors, it can then give us a hint on what content strategy should be utilized to make your website a more competitive entity.
The goal should be to grow your website content-wise naturally. Practices later for content development will involve improving existing content, writing new articles and blog posts and so on.
Technical aspect of SEO improvement
This relates to programming, error fixing, speed improvement and other technical aspects which influence your search engine rankings. A speedier website that's easy to crawl, will give a sure boost for your website.
A lot of agencies overlook the simple technicality of a good website, they don't consider messy design layouts, code and so on. Well, not us. We take all of these factors into consideration.
Local SEO for doctors implementation
Local SEO is a factor that is growing more and more important for businesses online. When people look for health services, usually a specific geographical area is mentioned or the phrase "near me" is mentioned.
This means that optimization for a specific area is necessary both in terms of site development and the content that appears on the website.
Website Development
Not many business people realize how many factors of a website can influence their search engine rankings. Not only is the content itself important, the structure of a website is analyzed by engine bots as well. This regards to readability of the content, its organization, suitability for mobile devices, design and many other factors.
The mobile aspect is especially important since most users use either tablets or phone when they Google medical services. Your website design has to be properly developed to accommodate these users. The better your optimization level for all these aspects, the better the chance to rank high in your niche.
Content development and marketing
Ask any online marketer and they will confirm that content is the most effective way to market and sell a website. Our team of copywriters can help your business entity create content that's not only search engine-friendly, but can bring you relevancy and weight in the eyes of search engines.
As we already mentioned, the health sector is becoming more and more digital, which is exactly why the doctors that prepare their websites as strong marketing platforms will succeed. Not only to do people look for information on services, they are also interested in information on symptoms, treatment and procedures.
Strong blog posts or articles written with the help of a real health professional have the potential to bring immense online value and showcase your expertise to people who are evaluating options from different doctors or physicians to choose from.
Our job is to optimize that valuable content for the most relevant keywords and searches so that it's valuable and can help your website rank.
Link Building
Having a thorough link profile for your website is crucial towards getting better positions on search engines. Not on every link brings value, in fact some of them that come from low reputation website can even damage your website strategy.
What you need are strong backlinks coming from either other medical websites or just strong ranking websites in general. At EASYSEO we have the knowledge and experience on how to work with medical websites which is a different approach that businesses in other niches.
Mobile Optimization
Proper mobile setup is absolutely necessary for every modern online business. Like we already said, most of the searches whether its information or services comes from mobile devices like tablets or phones. In fact more than 62% percent of searches on Google, period are performed on these devices.
The same thought process should apply when it comes to SEO for doctors. Business of the health sector have to follow the trends of the users and we understand that completely. Not only should your website look proper in terms of design, it should also have mobile-friendly functionality.
So, we understand that the general marketing trends of the current day should be followed, and that's exactly what we can prepare your website for.
Why are search engine optimization services necessary?
You may have heard about SEO from somewhere already, but ignored it since it looked like another marketing gimmick. However, it's much more important that. The concept for these services is also quite simple to understand.
You see, search engines like Google, Yahoo or Bing use a certain formula to determine how they rank websites in their system for queries that people enter in the search box. The formula is otherwise known as mathematical algorithm.
This algorithm takes 3 main things into consideration about a website: Quality, Authority and Trust.
1. Quality
This factor takes the quality of a website into consideration, mainly in terms of the content that the user can find on it. In order to rank high, there's no more important factor than good content. By good we mean things like articles that are well-written and optimized, unique, shareable and of course – user-friendly.
Back in the day, you could rank on the first page by simply putting as many relevant keywords on your website as possible. These days, such a tactic is a terrible idea,  as search engines penalize a website for lacking worthiness to the user.
2. Authority
Another important factor for websites is their authority. This part is all about how well a site is liked by people and can engage users.
If people share videos or articles from it on their social media accounts, actively leave comments, or leave backlinks from their websites to yours, these are all good signals of significance for search engines.
3. Trust
Determining whether a website is trustworthy is another key factor for search engines. In this regard, online reviews play a major role.
One survey found that approximately 75% of patients look through online reviews in order to find a health specialist. Since this a very sensitive industry, having a great online reputation is absolutely necessary for any medical business.
Things that can play in favor here are positive reviews from people as well links from other trustworthy websites linking back to you.
What are the principles of medical SEO?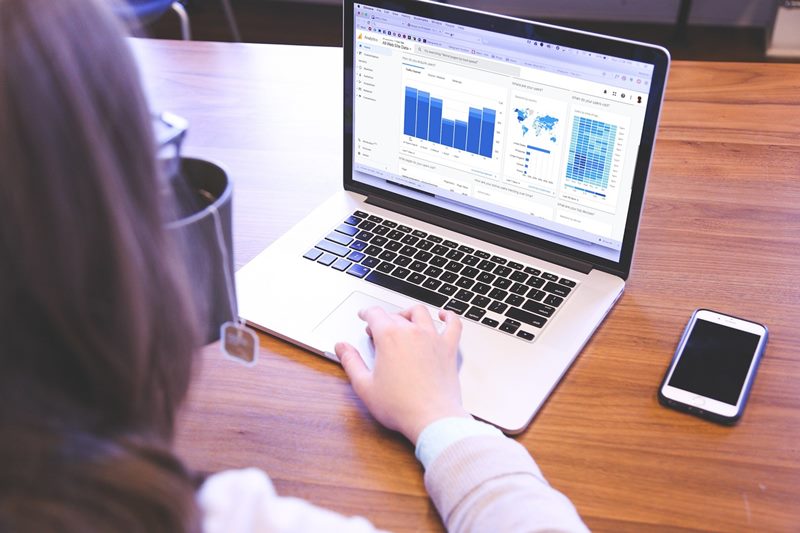 People nowadays look for information as well as services that interest them online more and more. The same applies for the medical industry.
Let's say someone googles "dentist". This entry is very general and will generate millions of search results. Whereas a search for "best dentist in Wisconsin" will be more precise and will display health specialists that apply to this category.
Regardless whether a search is broad or specific, Google checks its index and displays the most relevant websites on the first page. This is determined by several factors, that we've already mentioned above.
The phrases and words that you used to craft your content, its titles and tags are just a few of the things that Google's takes into consideration on where you should rank. Authority, as we mentioned, also plays an important part in terms of determining whether a business is reputable enough to appear among the most relevant results for the user.
While your site may already be found on the second or third page Google, in order to really attract searchers, you have to rank on the first page, otherwise known as the top 10. Such a result can be achieved by implementing an effective SEO strategy.
How can SEO benefit your medical website?
Like we already, said, the digital space is more and more intertwined with people's everyday lives, which means that they also spend more time looking for relevant businesses. We are of the opinion that SEO these days is no longer an optional thing for any business and that includes medical websites as well.
Other health specialists and their businesses are your competitors, which is exactly why you should focus on getting your company closer to potential clients.
Here are the main benefits of implementing a medical SEO strategy for your website:
A better ranking on search engines for relevant terms
Better quality user traffic
A better reach to attract more clients
Increase in competitiveness among similar businesses
More conversions online.
Why should you work with an SEO agency?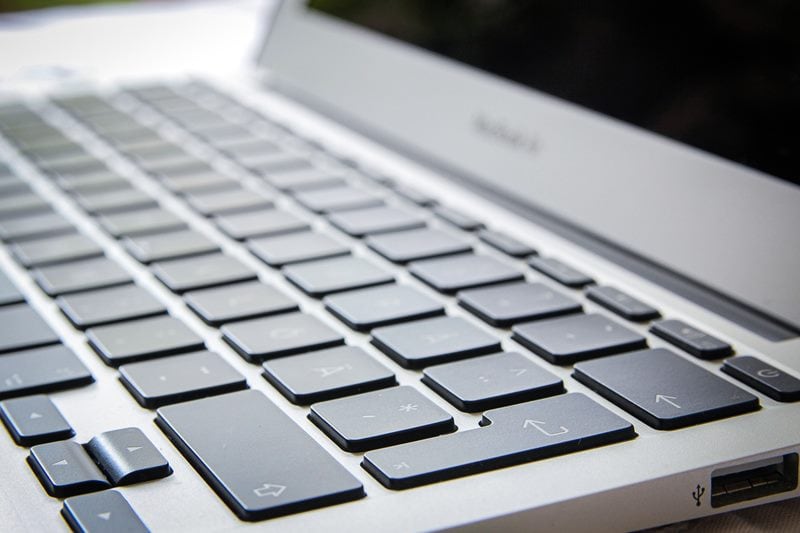 While SEO is a practice that every person can implement on their website by hand, we believe that it's better to work with a team of professionals in the long run, since they will have a better understanding how to implement the best possible strategy for a website.
First of all, there are a lot of factors that determine where a website ranks. Doing everything single-handedly can be quite a challenge, especially for someone who doesn't have much experience from a website management point of view.
There's plenty of tools to learn to work with, as well as the necessity to familiarize yourself with proper strategies on how to improve your website. As a medical worker, you probably already have your hands full with duties at work, so finding the time to do everything will be an extra hassle.
Investing in SEO is worthwhile in the long run as great rankings do not happen over night. When working with a team of professionals, you don't need to sacrifice your own time and the quality of your business, since these people know exactly what they're doing and will help you achieve far better results than you would on your own.
How to choose a SEO firm for a doctor?
Making the right decision is not easy, especially with so many great firms and options to choose from. However, be wary of those that employ confusing tactics to attract unsuspecting customers. These agencies promise unrealistic stuff, overnight results and other things that can't happen in the world of SEO.
Here's some tips on how to choose an SEO agency.
How to evaluate an SEO company for doctors
Judge their knowledge of medical SEO – as a medical business, you have to make sure that the firm you'll be working with have the experience and knowledge with health professionals. This way it will be far easier to discuss and develop strategy.
Portfolio of results achieved – every company that takes pride in their work will display what they've achieved. The same applies for SEO companies. By this, you can evaluate whether the company is capable of helping you achieve the right results or not.
Can give you "the whole package" – building links or performing an audit of a website is only a small part of the general SEO process. Look for an medical SEO company that can take care of all aspects like help you develop content, increase your social media presence and so on.
Take a look at those they worked with – firms that have nothing to hide will showcase the clients they've worked with. You can visit their website and look how well things are done or ask for a testimony if they're willing to share.
Look at their own website – the most simple criteria is to simply how well they've taken care of their own website. Strong content, good reception and other positive things are good signals for you.
Things to be cautious of
Immediacy with results – like we already said, there's no such thing as overnight results in the world of SEO. Optimizing every aspect of a website takes a long time, especially if you're competing in a tight market like the health sector. Positive growth may take as much as weeks or months. If an SEO for doctors agency offers immediate results, that's a red flag for you.
Top spot guarantee – ranking No.1 is difficult in almost every niche. A professional cannot guarantee a specific spot for you on Google's search results, he can only give an estimate and develop a strategy for aiming towards the first page. If you get an offer with a No.1 guarantee, avoid such a medical seo specialist firm at all costs.
Lack of specifics – Competing in the health sector requires a precise strategy and the exact keywords or phrases you want to optimize for. If a firm gives you a vague remark like "We'll aim for all keywords" – this is another bad sign. An agency has to know exactly what they're doing.
Why consider our agency for hire?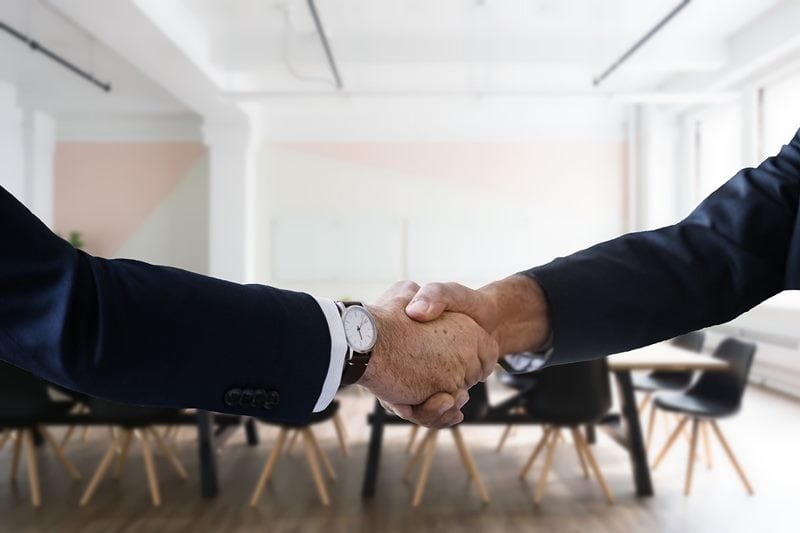 In this section we'll give you a few reasons why you should consider EASYSEO for hire if you're looking for SEO services for doctors.
The two main ones are these: we have a specific and detailed approach that's been tested a number of times and the second one – because of the range of services we offer.
Our methodology and approach to SEO for doctor websites
Analysis and testing – the first thing that we do is perform a thorough research of the client's website and the niche it is competing in. Afterwards we develop a strategy and a set of methods to best achieve it.
Communication every step of the way – we never leave our clients in the dark about what we're doing on the website. We believe that in order to achieve success, proper communication has to happen between both parties. Every client receives regular reports about our efforts and is welcome to reach out to us at any moment with whatever question interests them.
Experience and knowledge – we are an agency that has more than 10 years of experience in internet marketing, working with clients from all over the globe. Being a Lithuanian company, we are involved in local SEO, but also international SEO campaigns.
Team as a single unit – we understand that to achieve the maximum in the world of SEO, a team comprised of experts of their field is necessary. Our marketers, SEO specialists and copywriters all take care of their part of work.
Learning and improvement – SEO for doctors requires learning about the ever-changing industry constantly. Each of our team members always look for ways to learn and improve their skills.
While working with us, you can be sure that you will work with a team that know what they're doing . In the next part, we will discuss the services that we offer.
How the modern medical industry is changing
The medical industry is one of the most important sectors globally, so it's not a secret that changes in the business world also affect doctors running their own companies. As more and more people migrate towards the digital, having a great functioning and ranking website nowadays is just as important as for a doctor as it for any other type of business.
Potential clients are not only looking for information, but they are also searching for services that medical specialists online can offer.
At EASYSEO we take pride in our experience and knowledge working with health professionals from around the globe, which is exactly the reason why you should consider us if you're looking medical SEO specialists.
Just having a good-looking website is not enough in order to top search engine results. In order for your business to grown in an online space, a well thought out strategy is absolutely necessary to differentiate yourself from your competitors on Google.
Our team of specialists can prepare a comprehensive SEO strategy designed to do just that – help your medical website grow as a business entity. We are of the opinion that medical SEO can no longer be ignored and must utilized in order to succeed!
Finally
If you still reading this, we value your dedication. Drop us a line and we will reward your patience with a free video review of your current SEO. Please mention that you want a video review.
Moreover, if you're looking for an agency that can help you develop a winning SEO strategy, consider hiring us.