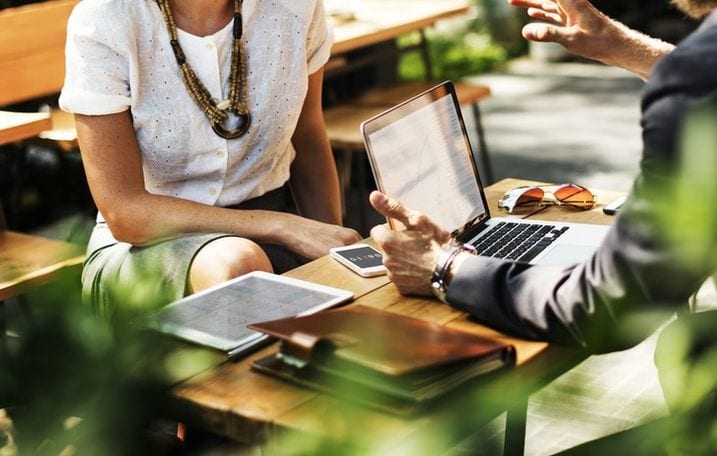 Best suited for?
Businessmen who have an internet business
Businessmen who want to connect their online and offline businesses
During the consultation you will also learn why informational websites are sometimes called "online business cards" and may help you sell your services even if you don't have an online e-shop.
What to expect when you are working with us?
Learn more
To what questions will you receive answers?

How to correctly move your business (products/services) to the internet?
What can you expect from an online business?
How to avoid mistakes when trying to expand your business online?
How to achieve more in the business that you already have?
What can you expect from the business that you already have?
In what direction should you take your business in the next couple of years and how to avoid mistakes while doing that?
SEO questions
SEO Consulting for businesses

During an SEO consultation, you will receive all answers that you need about the state of your website and its opportunies of growing and expanding. A website is only one of the many instruments that you can utilize to help your business grow and sell more.
Do you have all the tools and know how to use them? You will learn that during our paid consultation.
The SEO industry, for many, seems like a complicated thing. We are here to tell you that it is not true.
All that you need for a quality SEO result in 2019 is to know a few basic principles for your website:
SEO processes
Know web marketing basics
This SEO consultation is meant for increasing one's knowledge on how better your search engine positions and receive answers to all business related questions. As we all know, stupid questions do not exist.
The best practice is to accumulate all the necessary information before making any major marketing decision, rather than later blame yourself for a drop in sales and wasted valuable time.
In what cases will the consultation be useful?

Not knowing what actions to take when starting to develop a website/internet business
When you get a new website and what to learn more about its SEO status. Is the website properly optimized for your business? Or perhaps it was not optimized before at all?
When you want learn more about update opportunities for you website. Should you renew it completely? Or maybe a few tweaks will do the trick?
When you want to improve your websites' business potential
When you want to improve you website, but need help where to start
Updating your website:

When renewing a website, many people do a lot of optimization mistakes, after which a drastic drop in Google rankings is seen. The regaining process may take up to 6 months, so in the meantime, huge your business will receive huge financial blows.
It is very important to know how to properly optimize your website.
After the paid SEO consultation you will learn:
The real state of your website with a report and a specific plan to help improve your site.
About  SEO opportunities for your site/business.
About optimization opportunities for the future. We will help you to learn how to develop an SEO strategy for the future.
About the best tools to improve your business online.
About the most common SEO mistakes and how to avoid them
How to properly choose and not overpay for SEO services
How to properly develop a multi-language website.
What to expect from an SEO Consultation? An objective evaluation and specific report

Your website evaluation will reflect its real state. If the website is optimized properly, that's what you will hear.
No matter whether its good or bad news, we always provide an objective evaluation of their website and its opportunities to compete in a certain niche/market.
In the report after the consultation you will not receive any vague explanations, dry statistics or obvious facts. Specific information about the amount of indexed pages from your website by Google, Yahoo or Bing is mandatory in order to improve your SEO positions, so that is why we are offering you the services of the highest quality.
The essence of an SEO consultation is to help you understand the optimization problems that your website might be facing and help you understand what methods to implement in order to improve it. The report will contain strong and weak points and our recommendations to fix the issues.
Consultation prices
SEO consultation price – 100 usd/h.
SEO consultation + written report (from) – 200 usd.
*All prices are without VAT