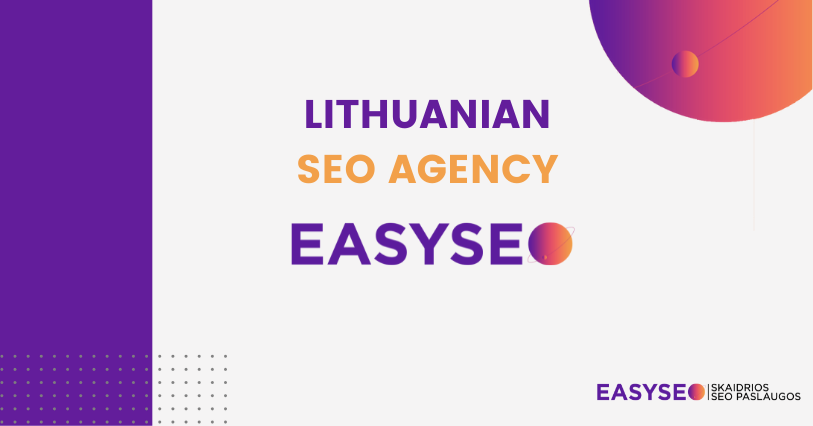 Best Lithuanian SEO agency
Why EASYSEO is the best SEO agency in Lithuania:
100% transparency in all SEO tasks
systematic approach to project development
data driven SEO plan with live reporting
10 years experience in local and international SEO
SEO tools development experience
At EASYSEO we do the research, create data driven SEO plan and execute while you monitor all the steps live. SEO services include the following steps:
Competitors keyword and backlinks research
Onpage SEO optimization based on keyword research
Technical SEO optimization
Content improvement and development
Copy writing
Link building
All keywords movement monitoring at client dashboard
We have the largest database of Lithuanian websites that include PBNs, real websites, specialized niche websites. Depending on your budget and needs we will run a backlink gap analysis comparing to our database.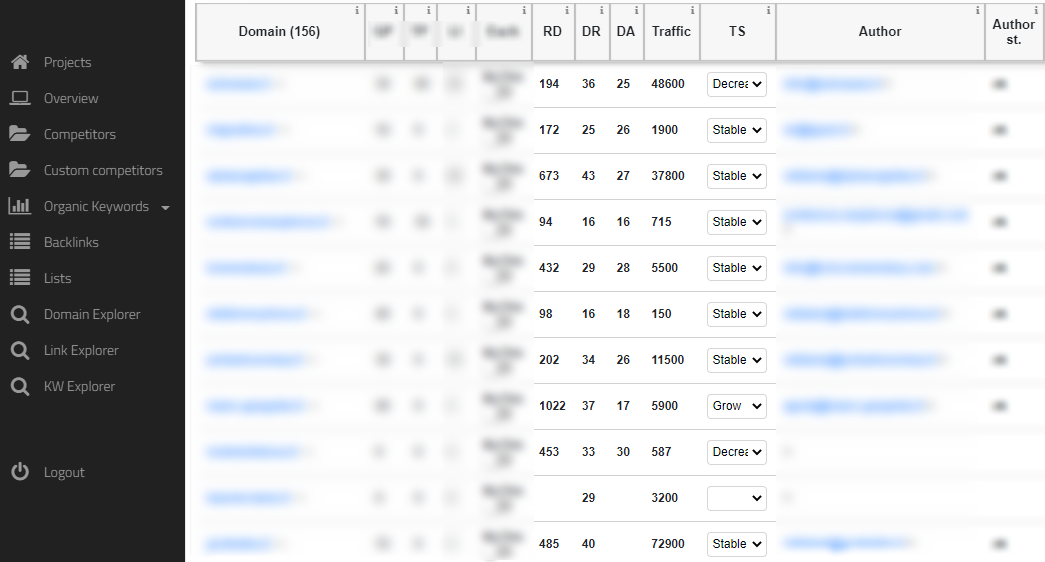 If you are interested only in Lithuanian link building services, click the link.
Fast results that payoff
If you have a website that has already got organic results in TOP 100, we use "low hanging fruits" SEO strategy to get fast SEO results. This method allows to get fast organic position improvement in a few weeks.
To get the fast results we run a keyword audit for your project to identify valuable keywords that are already ranking  in TOP 20 or TOP 30.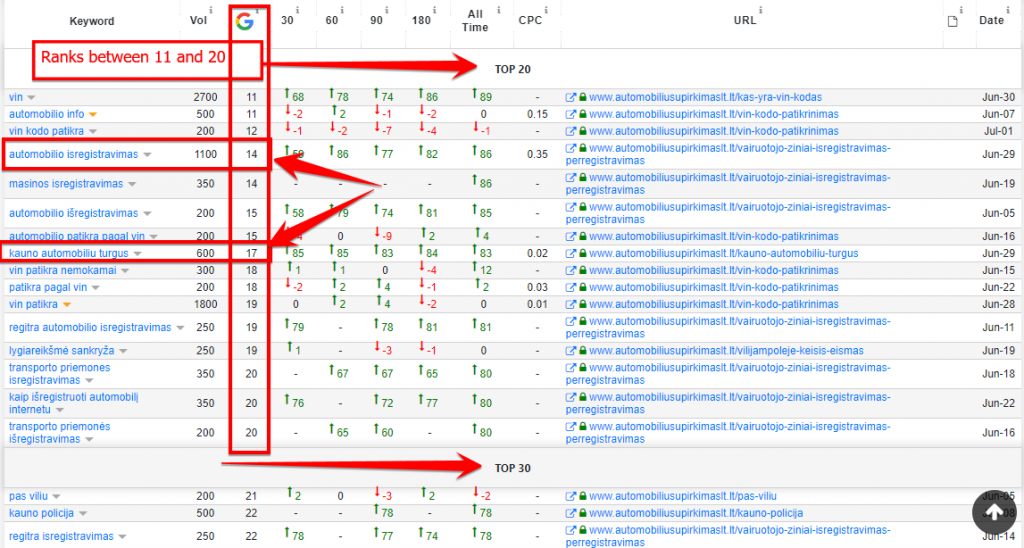 After identifying and confirming keywords with a client, we optimize the landing page for those terms and monitor the results.
SEO Reporting
We don't waste your time writing beautiful and useless reports. With EASYSEO you can a dashboard of your project, where you can monitor major SEO factors and the projects' progress. The dashboard will look like this: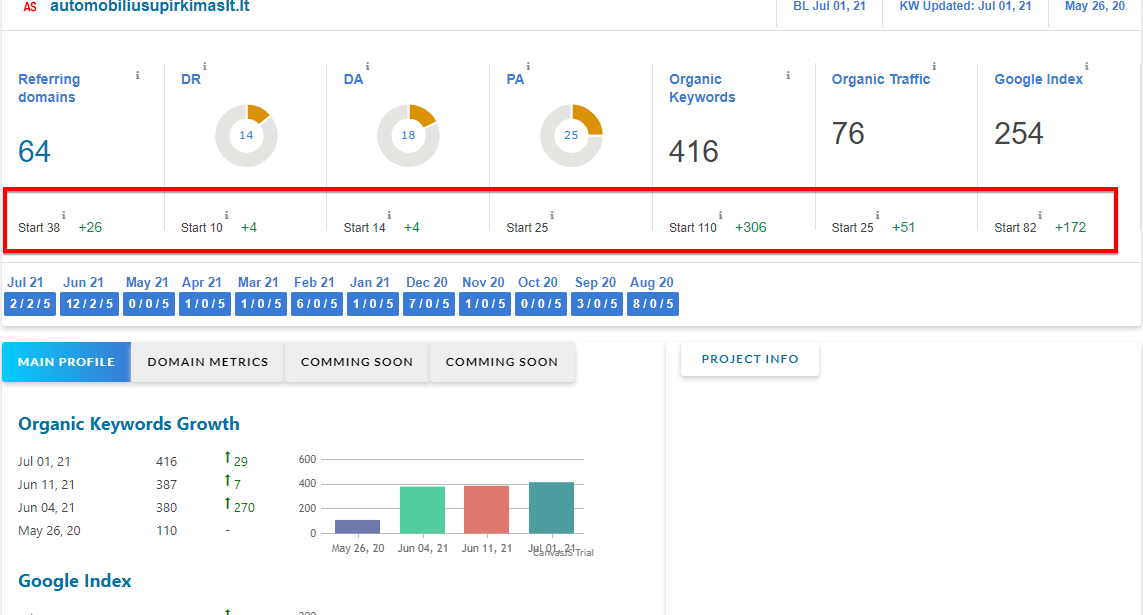 Instead of wasting time writing an SEO report that nobody reads, at EASYSEO we dedicate the time to complete projects tasks that move the needle. While you can login to your dashboard and see the detailed information about your project progress and the tasks completed.
Keywords progress reporting
With EASYSEO client dashboard you can track all keywords movement in 30, 60, 90, 180 days and for all time. Also, we track keywords, that have not been ranked in TOP 100 earlier.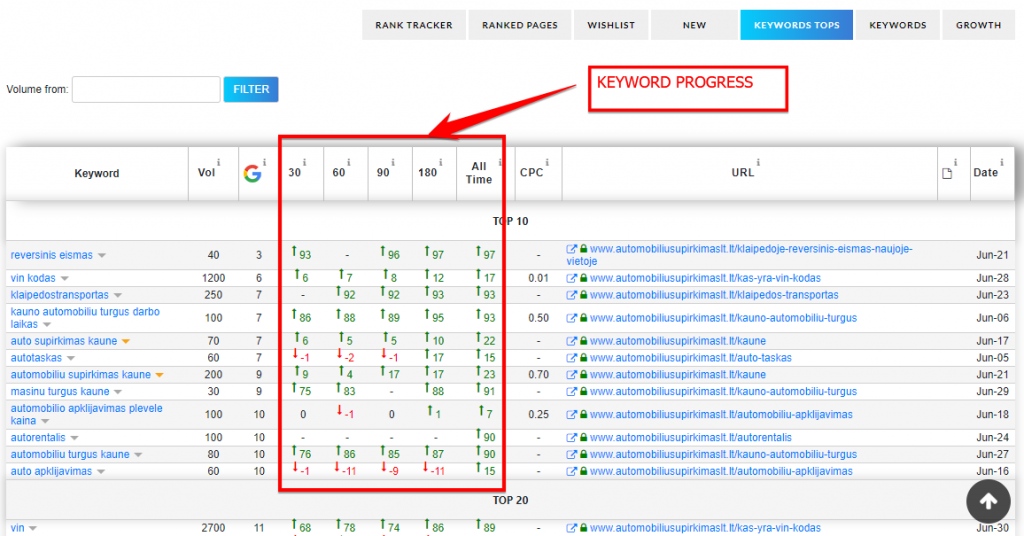 Backlinks reporting
With EASYSEO you see all backlinks to your project.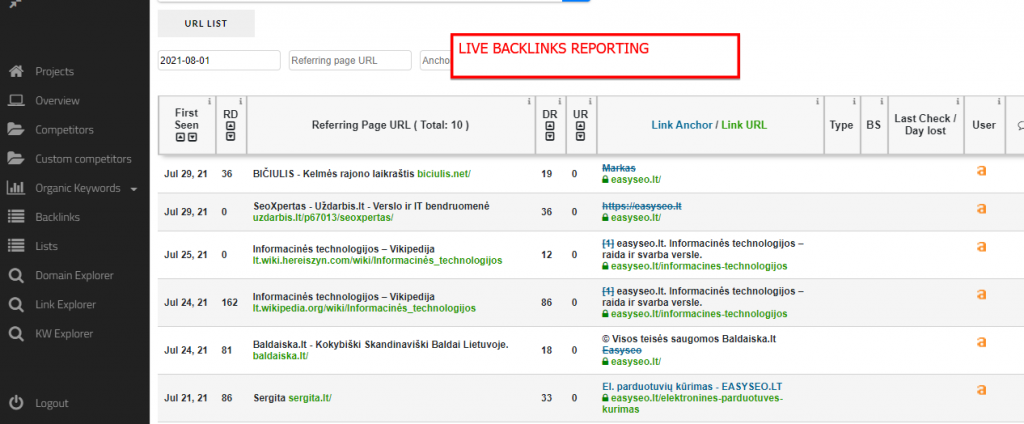 Get in touch with us if you want to know how we can grow your project in Lithuanian SEO market. Use the contact form here →