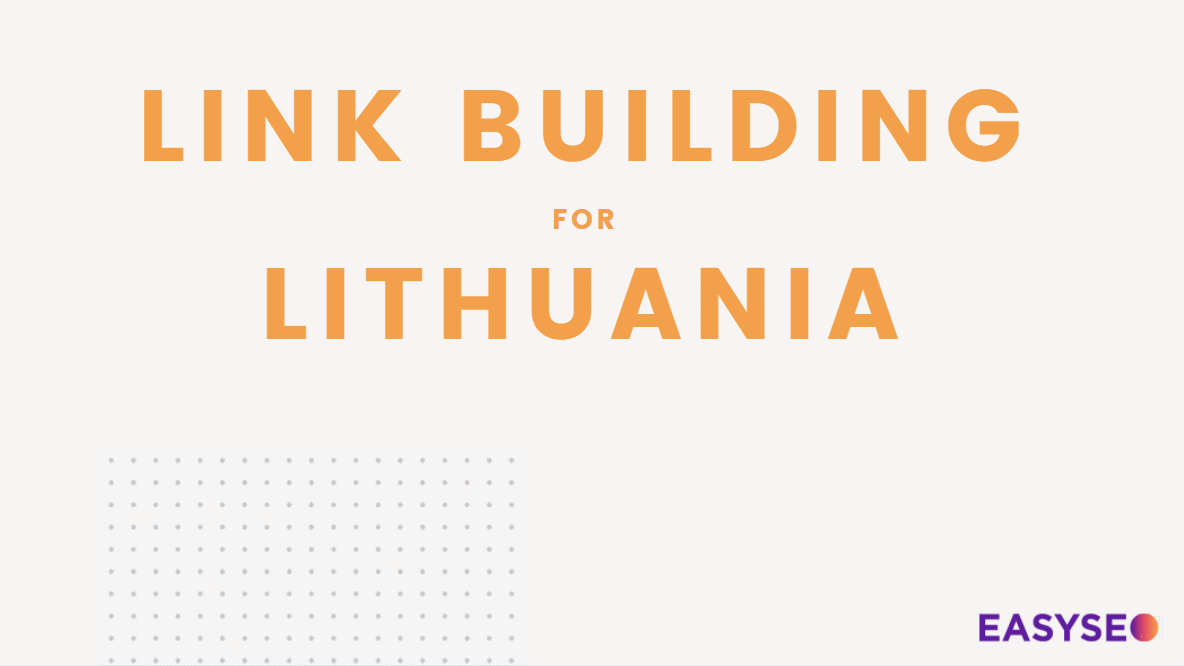 EASYSEO team can help you with link building in Lithuania, cause we have access to a large number of websites including PBNs and real websites with traffic. In total, we have opportunity to get a link from over 500 websites in Lithuanian language.
Links sample
Unfortunately, we cannot send you a list of websites with prices. However, we can provide you a sample of websites according to your requirements.
If link building for Lithuanian SEO market is something that you are interested in please provide us the following details:
PBN yes or no
minimum DR according to ahrefs
minimum organic traffic according to ahrefs
minimum DA
topical relevancy or general niche
Guest posting and niche edits
Depending on budget and requirements we can take care of guest posting. If you only need relevant niche edits we have that also available, however, not all of 500+ resources accept link inserts.
Lithuanian copy writing
EASYSEO got a team of experienced copy writers that know how to write optimized copy for best SEO results.
Creative copy writing can be integrated creating SEO optimized content if you provide the details on how you want your content to be perceived.
Backlinks from forums
Crowd marketing or link building from web forums in Lithuanian language is also available. If you need to create a thread and discussion for your topic, let us know the details.
We can create a buzz around your subject and get more people involved in discussion.
Link building live report
For any project that we handle, no matter of that is SEO project or link building, we provide you access to your project dashboard where you can see all the backlinks that were created live.
Below is a screenshot of live backlinks report. Click the image to enlarge.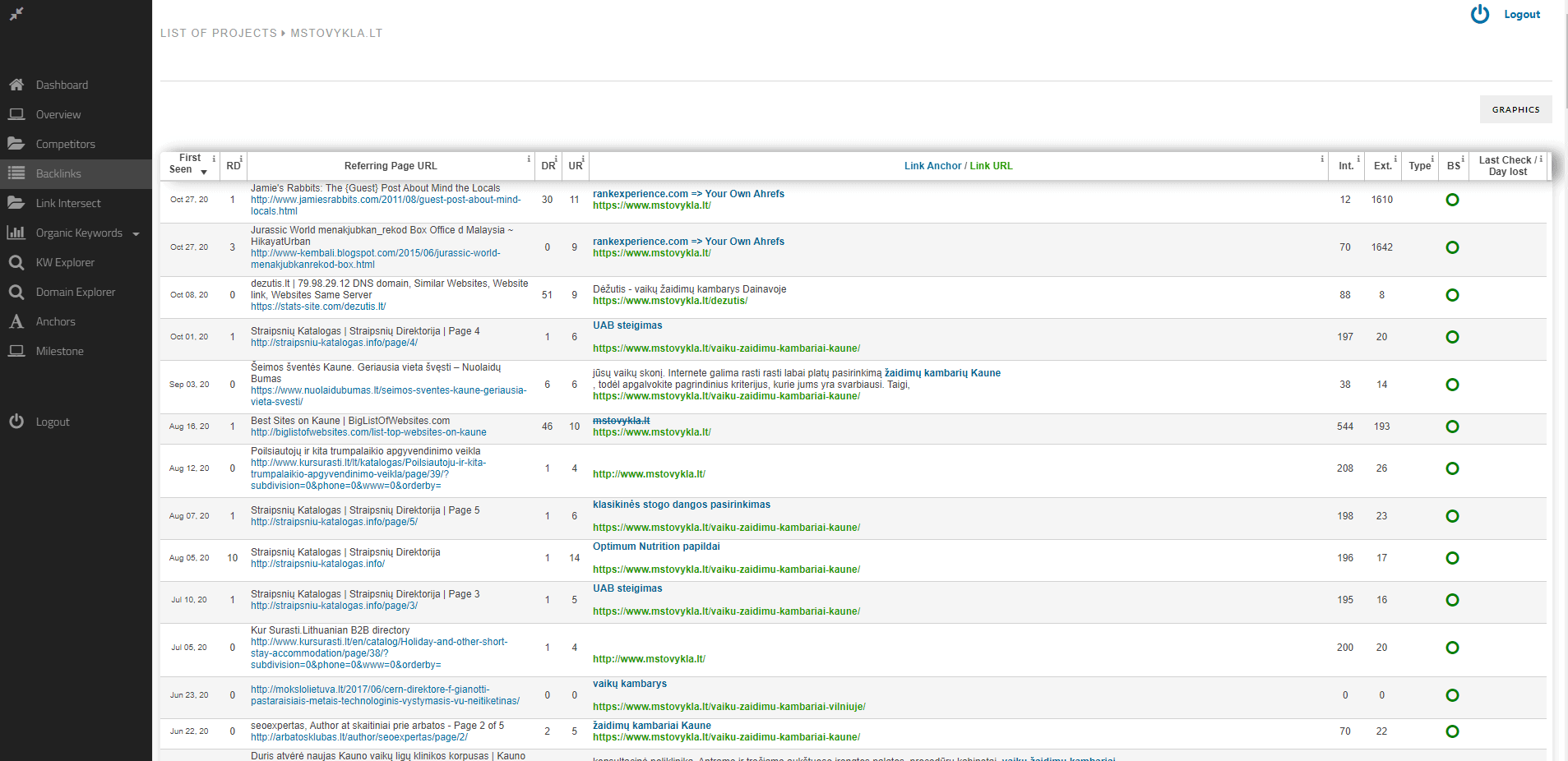 If there is anything you think we can help you with, drop us a line.