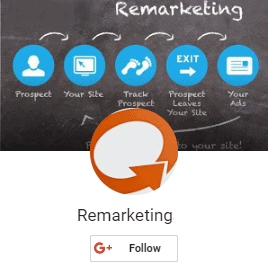 Remarketing is the best solution when it comes to reengage with visitors, who landed on your website previously.
For example, with remarketing you can make a special offer for visitors who had seen you product or a service, but did not buy from you. Later he will see you offer while browsing other websites.
One of the best methods for ecommerce would be to show them products from a cart they have abandoned earlier.
When you order remarketing services you get

Your main service or product remarketing strategy
Setup up of a remarketing campaing
Content for remarketing (Copy and visual advertising)
Remarketing campaing analytics and reports
If your business needs an efficient remarketing campaing, feel free to get in touch with us
Remarketing price
Our standart pricing for remarketing campaing with a starter banners pack and initial setup starts from $300.
The standart price includes:
Remarketing consultation
Remarketing integration on your website
Strategic plan
Starter's banners pack
Campaing report