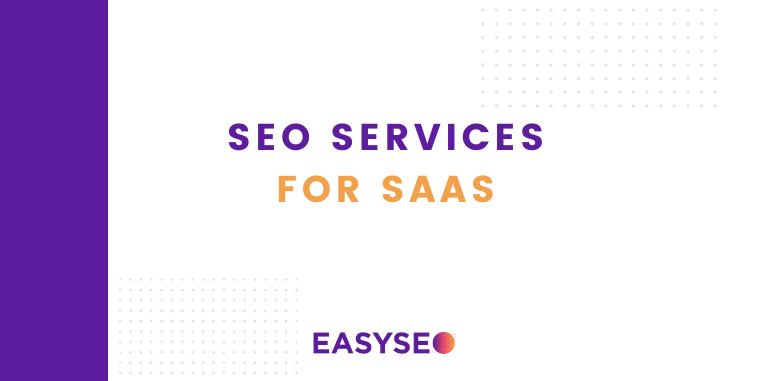 Need SEO Agency for SaaS?
EASYSEO agency socializes in digital product SEO campaigns. We have experience and resources needed to run a successful SEO campaign for SaaS.
Empower Your SaaS: book SEO Consulting Session with Vladimir
Unlock the full potential of your online presence with EASYSEO's top-tier SEO consulting services, guided by agency owner Vladimir. With years of hands-on experience and a proven track record of driving businesses to the top of search engine results, Vladimir is your go-to consultant for game-changing SEO strategies.
Our tailored SEO consultations are not just about generic advice – they're personalized blueprints designed to elevate your brand, increase visibility, and boost ROI. Whether you're a budding startup, a growing SME, or an established enterprise, Vladimir will analyze your unique business goals and tailor a roadmap that aligns with your objectives.
EASYSEO consultations cover a wide spectrum of crucial aspects, from technical website audits and in-depth keyword research to content optimization, backlink strategies, and comprehensive competitor analysis. Vladimir's insights are backed by the latest industry trends, ensuring that you're always one step ahead in the competitive online landscape.
Ready to supercharge your online presence and drive targeted traffic that converts?
Take the first step toward SEO success – schedule an initial consultation with Vladimir today. Let's discuss your goals, challenges, and aspirations. Together, we'll craft a winning SEO strategy that ensures your brand shines bright in the digital realm. Don't wait, talk to Vladimir, and unlock the endless possibilities of strategic SEO. Your business deserves nothing but the best.
Our methodology at EASYSEO
Like we said earlier, if you're an SaaS company that needs good SEO, you should consider us for hire.
Why?
Because we have a tested and working methodology for SEO that we implement for our clients.
Here's how we approach SEO
Test and research – our first step is to perform an in-depth analysis of the clients website and the market it competes in. We then determine on the best strategy and methods needed to achieve the goal set by our client.
Communication – we believe the key to success in SaaS SEO is determined by proper communication from both parties. We never leave our clients in the unknown and provide constant feedback on how well different efforts are working. We then correct our approach if needed.
Experience – the methods we implement for our clients are based on more than 10 years of experience in internet marketing. As Lithuanian company we not only have worked with local businesses, but many clients from the US, Ukraine, Germany and Belarus as well.
Team effort – we understand that a successful SEO strategy requires a team composed of people that are the best in their respective fields. Our company is home to some of the best copywriters, marketers and SEO specialists.
Improvement – we know that SaaS SEO is constantly changing, which requires each of our team members to constantly learn about and improve their craft.
As SaaS businesses, you can be confident that you will working with a group of people that are experienced and definitely know what their doing. In the next section, we will talk about the specific services we offer.
Are we a good fit for you?
The SaaS software niche in general is very tricky when it comes to SEO. Not only is there plenty of technical expertise require in order to compete with others, a lot of analytics to do in order to find out where you stand and how to implement a strategy that's better than that of your competitors.
As an experience SEO firm, we understand this and can offer your assistance in achieving your business goals. Our plans are flexible and can be used to help both new and experienced websites.
SaaS SEO plan for Starters
This works best if:
You just started with your website
You need help with setting everything SEO-wise
You need backlinks for it
You're competing in a small market
SaaS SEO plan for Business
This works best if:
You want to improve your SEO even further
You have ambitions for the top 10 in your niche
You're in a low-medium competition market
SaaS SEO plan for Pros
This works best if:
You have ambitions not only for top 10, but market domination
You have large website with many resources
You are in a very competitive market
Unlock the Full Potential: SaaS SEO with EASYSEO
When it comes to SaaS businesses, the landscape is fiercely competitive. You need every advantage to stand out, capture your target audience, and drive meaningful results. That's where EASYSEO comes in – a seasoned SEO agency that understands the unique challenges and opportunities that SaaS companies face.
Content Marketing for SaaS Brilliance
Our team at EASYSEO recognizes that content is the cornerstone of any successful SaaS SEO strategy. Crafting informative, engaging, and relevant content not only enhances your brand's authority but also attracts and retains users. Our experienced content creators understand your industry, your audience, and the keywords that matter most. With our expertise, you'll have a content marketing plan that not only complements your SEO but elevates your brand's presence.
User Experience Unleashed
User experience (UX) is paramount in today's digital landscape, and this rings especially true for SaaS businesses. Slow-loading pages, confusing navigation, or a lack of mobile responsiveness can drive potential customers away. Our experts at EASYSEO are well-versed in UX optimization tailored for SaaS. We ensure your website is not only a search engine's delight but also a user's haven. With a seamless and intuitive UX, you'll keep visitors engaged, reduce bounce rates, and maximize the potential of organic traffic.
Local SEO Mastery
If your SaaS business has a local component or targets specific geographic regions, local SEO is crucial. EASYSEO excels at optimizing your local search visibility. We'll ensure your SaaS solution gets noticed by the right audience in the right places. Our strategies leverage local directories, Google My Business, and geo-targeted keywords, giving your business the local boost it needs.
Conversion Rate Magic
Bringing in traffic is essential, but converting that traffic into loyal customers is the true goal. EASYSEO doesn't just stop at bringing visitors to your site; we ensure they take the actions you desire. Our conversion rate optimization (CRO) strategies make sure your site is primed for conversions. From strategically placed calls to action to persuasive landing pages, we optimize every element of your site to maximize conversion rates.
Technical Excellence
SaaS websites often have unique technical challenges, from handling dynamic content to ensuring proper indexing of product pages. EASYSEO thrives on these challenges. Our technical SEO experts will meticulously analyze your website, identifying areas for improvement. Whether it's implementing schema markup for your software products or streamlining your site structure, we handle the technical intricacies with finesse.
Mobile SEO Mastery
As mobile usage surges, mobile SEO is no longer an option; it's a necessity. At EASYSEO, we understand the mobile landscape and the critical role it plays in SaaS success. Our team ensures that your site not only looks great on mobile devices but also meets Google's mobile-friendliness standards. With our mobile SEO expertise, you'll be ready to capture the ever-growing mobile user base.
The Power of Social Media
EASYSEO knows that social media isn't just for sharing cat memes. It's a powerful tool to amplify your SEO efforts and build brand recognition. We integrate social media seamlessly into your SaaS SEO strategy. From promoting your informative content to engaging with your audience, our social media prowess helps your SaaS business reach new heights.
SEO Trends for SaaS
The digital landscape is ever-evolving, and what works today might not work tomorrow. At EASYSEO, we keep our finger on the pulse of the latest SEO trends specifically tailored for the SaaS industry. Our team is constantly researching and analyzing the shifting algorithms, emerging technologies, and user behavior to ensure your SaaS business stays ahead of the curve. With our knowledge of the latest trends, you'll not only maintain your SEO advantage but also be prepared for the challenges and opportunities that lie ahead.
Building Stronger Connections with Link Building for SaaS
Link building is a cornerstone of SEO success, and it's especially crucial for SaaS businesses. High-quality backlinks not only boost your domain authority but also drive targeted traffic to your website. At EASYSEO, we have a proven track record in link building for SaaS companies. Our approach is strategic, ethical, and focused on building relationships with relevant industry players. Whether it's guest posts, influencer collaborations, or authoritative directory listings, we'll craft a link building strategy that elevates your SaaS brand.
The ROI of SEO for SaaS
Investing in SEO isn't just a shot in the dark; it's a calculated business decision with a tangible return on investment (ROI). At EASYSEO, we're committed to not only driving organic traffic but also showing you the real value of your SEO efforts. Our comprehensive ROI analysis tracks key performance indicators, from increased website traffic and lead generation to actual conversions and revenue growth. We understand that as a SaaS business, ROI matters, and we're here to prove the impact of our SEO strategies on your bottom line.
Conquering International Markets with SaaS
Is your SaaS solution ready to go global? International SEO for SaaS is a whole different ballgame, requiring a deep understanding of regional nuances, multilingual SEO, and local competition. EASYSEO has extensive experience in helping SaaS businesses expand beyond borders. Our international SEO strategies encompass everything from localized keyword research to technical optimizations for different regions. With our guidance, your SaaS product will resonate with international audiences, opening up new avenues for growth.
Experience Matters
EASYSEO's extensive experience in the field of SEO, coupled with our deep understanding of the unique challenges and opportunities faced by SaaS businesses, sets us apart. From understanding the SaaS customer journey to tailoring our strategies for your specific niche, our experience enables us to navigate the complexities of SaaS SEO with finesse.
No topic is too complex for us; whether it's staying on top of the latest trends, expanding into international markets, building authoritative backlinks, or measuring the ROI of your SEO investment, EASYSEO has the expertise and experience to handle it all.
Choose EASYSEO as your trusted partner in the SaaS SEO journey. We're not just about delivering results; we're about delivering value, growth, and a genuine commitment to your success. Let's harness the power of SEO to propel your SaaS business to new heights. Contact us today, and let's embark on this exciting journey together.
Your Trusted SaaS SEO Partner
Why choose EASYSEO? We've been in the SEO game for over a decade, honing our skills, learning the ever-changing algorithms, and delivering results. Our track record speaks for itself – we've helped businesses large and small achieve outstanding SEO results.
Our methodologies are built on solid research, clear communication, and a passion for excellence. We understand SaaS inside and out, and we're committed to tailoring our strategies to fit your unique business model.
EASYSEO isn't just an agency; we're a partner in your journey to SEO success. Whether you're a starter, a business looking to level up, or a pro aiming for market domination, our flexible SaaS SEO plans are designed to meet your needs.
We're not just about immediate results or empty promises. We're about steady, sustainable growth. With EASYSEO, you'll experience consistent progress, transparent communication, and a team that's genuinely invested in your success.
Unlock the full potential of your SaaS business with EASYSEO – your trusted partner for exceptional SEO results. Contact us today, and let's embark on a journey to SEO excellence together.
Consulting for SaaS
SEO services for SaaS – are specialized SEO services aimed at improving and growing businesses that sell software. The software industry in itself is very competitive, which exactly why a well thought-out marketing strategies are required in order build a strong and recognizable brand.
Things like PPC efforts and marketing through emails can be an option, but quite a tricky one for newly starting businesses that don't have the budget to spend on ads.
That is why SEO is a smarter long-term approach for businesses. The main aim of SEO is to grow your website and its visibility on search engines organically. With a proper SEO for SaaS approach you can not only grow the amount of traffic you receive on your website, but also increase your brand recognition, which ultimately leads to more customers.
Nowadays, the basis of an SEO strategy is much different than it used to be in the past. No longer can you simply mince keywords mindlessly without taking things like backlinks, content relevancy, among others, into consideration. Google's goal is to make sure that people find the most relevant websites for their queries, so it's up to you as a business person to keep up your website up to date and relevant if you want to rank high and succeed.
An SaaS SEO company can make sure that your website is doing just that. They will work in order to rank your website in the first page of Google in order to improve your traffic and conversions you get.
If you are looking for more information on how an SEO agency can help your SaaS, then continue with this article. Today we will discuss specifically how SEO helps a software business, how to choose an SEO agency for a company and why you should consider us for hire.
How can an SEO company help your SaaS business?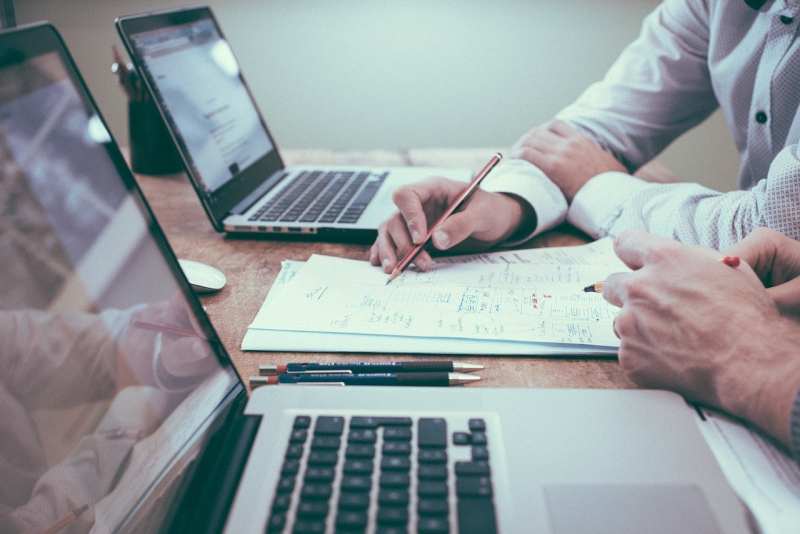 The obvious thing in which SEO helps is minimizes a company's reliance on PPC and other paid marketing methods which often require huge expenses, especially if we're talking about a competitive market. This can be especially hindering for new business that doesn't have the necessary resources to keep with the big players.
Even the most basic SEO methods done by yourself can make a huge difference for a website in helping building traffic, brand awareness and a loyal customer base. Of course, more advanced strategies require expertise and knowledge in order to implement, which exactly the reason why you should consider hiring an SEO agency for your SaaS business.
An agency can offer a deeper approach to both on-page and off-page factors that influence your website's organic search results. This includes everything from taking care of the technical aspects of your website, to content creation, PR efforts and so on.
According to some industry experts, competent SEO efforts have the potential to boost traffic to an SaaS business website by up to 77 percent, however only 11 percent of SaaS companies consider and are implementing SEO for their business websites. This means that most owners to do not fully realize their website's potential to rank towards the top of search results.
If you want to rank high and be successful amongst your competition, then the importance of good SEO cannot be stressed enough. Whether you are completely new and small company or an old and experienced entity, your online success will depend on what Search Engine Optimization efforts you implement.
Why is SEO so important? Because it's a thing about your business that you can control. There's a lot things that business owners cannot control – customer reactions and responses to new products, new competition coming up in the game or the revenue that a company generates.
However, SEO methods are stable strategies that allow you take up a high position amongst search results for a longer period of time and helps get more opportunities to generate leads, makes sales and get revenue.
Even if your business hits a low point, you can be sure that a good optimization strategy will make sure that your business remains visible in the online market.
How to choose an SEO firm if you're an SaaS business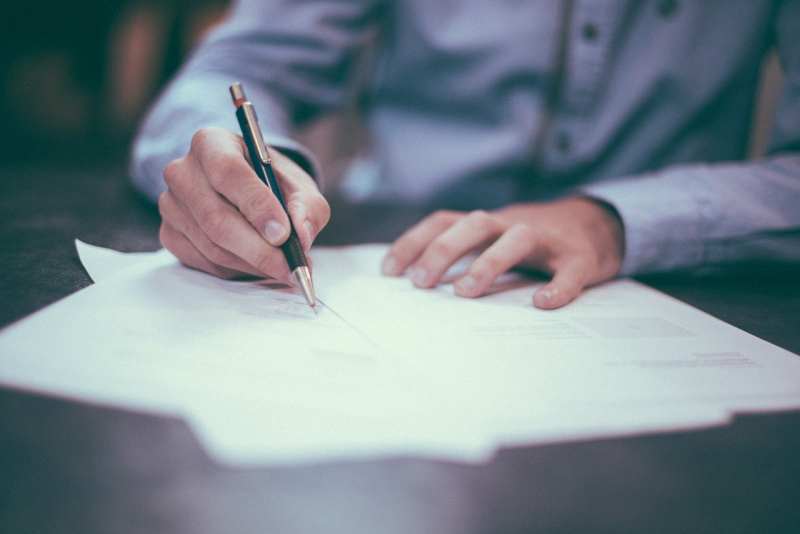 It's fair to say that choosing an SaaS SEO Agency requires some careful consideration on your behalf. Some firms out there preach things immediate results, or make unrealistic promises in order to win over clients. However, such things don't work in the world of SEO.
Here's how to choose an SEO firm for SaaS companies.
Things to look for in an SEO agency
Knowledge and experience working with SaaS software companies – one of your first priorities should be to find people who know how to and have worked with SaaS companies before. This will ensure that the optimization strategy is moving and improving faster.
Results that prove their the real deal – any SaaS SEO company that knows what they are doing will proudly display the fruits of their labor. By this you can determine whether a company can help you achieve your goals or not.
Can offer other multiple SEO aspects – SEO is not simply about making an audit and finding the keywords that work. Look for a company that can offer content development, social media managing, link building and other skills require for a fully fleshed out SaaS SEO strategy.
Reception from clients – every respectable SEO team will have a list of clients they've worked with.
Their own website – you should look at the company's website as well. If it ranks high, is well-organized and has plenty of content to offer, that is a good signal. If otherwise, you have to be cautious.
Things to avoid in an SEO agency
Offers immediate SEO results – one red flag for an SaaS SEO firm to look out for is the claim of instant results. This is simply impossible. Optimizing a website takes a lot of time in itself, especially if we are talking about a competitive niche. That is why result sometimes appear after weeks or even months.
Guaranteed No.1 spot– predicting website rankings is impossible and its very difficult to predict the spot a website will be able to reach. If the firms promises you to be No.1 in your niche immediately, run while you can.
Determining incorrect strategies – SaaS SEO requires precision in find the specific website pages and keywords you can rank for. If they say vague things like "we will aim to rank for all the keywords" then this is a bad sign as well. An SEO firm has to know to specify a strategy for their clients.
Benefits of working with an independent SEO agency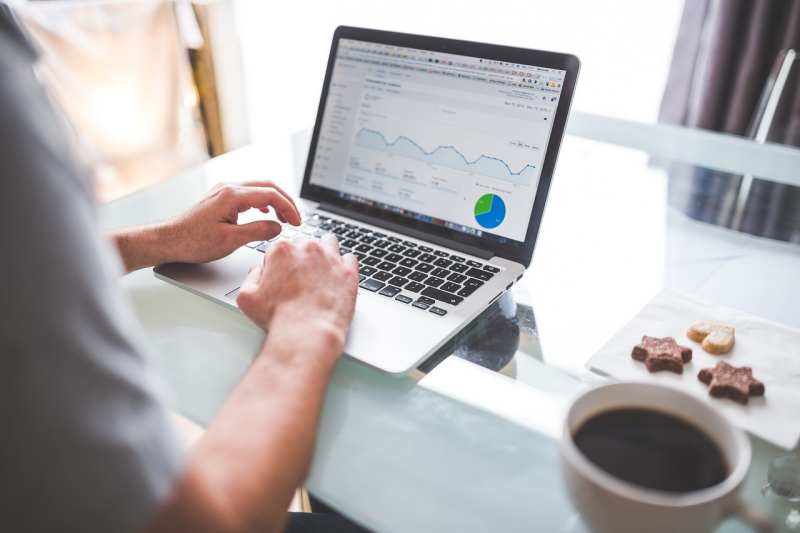 We take pride in an independent team of SEO experts that can promise consistency and transparency to its clients. That means no corporate nonsense, direct and timely feedback on everything being implemented on your website. This is the main reason your should consider hiring us as an independent entity for SEO services for SaaS.
Below we list a few additional others:
A specialized firm will know better – an independent firm that specializes in SEO will have a much better understanding of your niche than general internet marketers and will know what strategies will work better.
Personal feedback – like we said earlier, an independent firm can offer its clients direct, personal advice and feedback on the SEO methods being implemented. We're not afraid to correct a client and offer a different approach or perspective if necessary.
Easier negotiations – communication is key and with many large marketing firms you just don't get the same level of intimacy when talking about your website and what results were achieved. It's much easier to negotiate what should implemented.
🚀 Unlock SaaS Success with EASYSEO company
Ready to skyrocket your SaaS business to new heights?  Meet Vladimir, our seasoned SEO consultant, eager to tailor a winning strategy exclusively for you. Gain invaluable insights, proven techniques, and personalized recommendations during your one-on-one consultation.
With Vladimir by your side, expect to supercharge your online presence, drive more targeted traffic, and dominate your market. Book your strategy session today and unleash the full potential of your SaaS venture.
Don't miss this opportunity to collaborate with a true industry expert. Act now and let's pave the way to SaaS success together. Schedule your session with Vladimir, and let's turn your SaaS dream into a reality!"