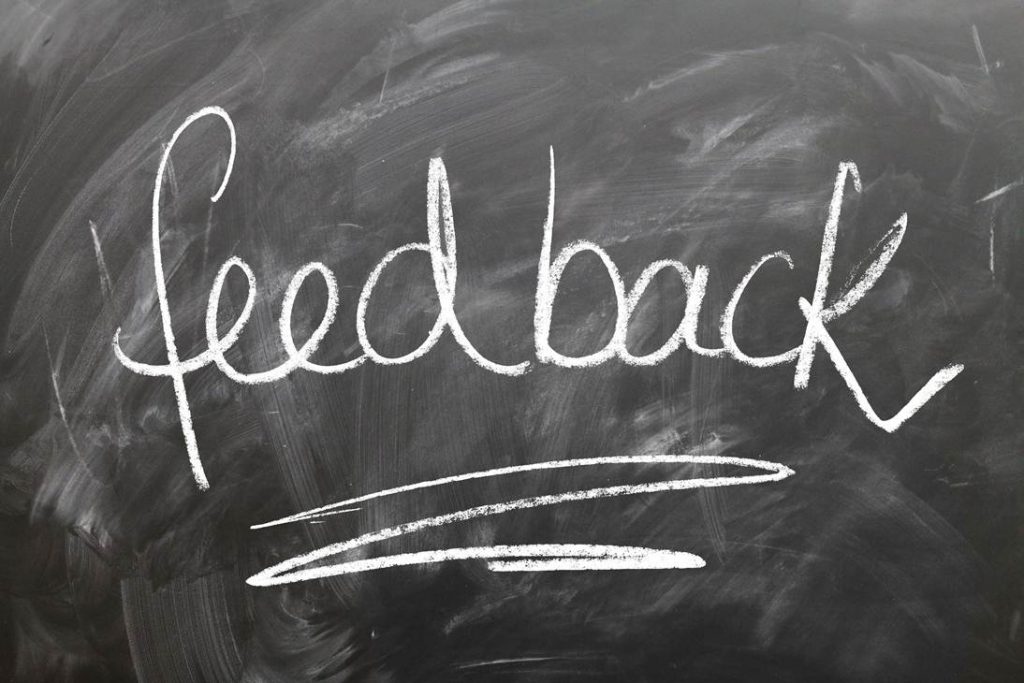 A positive review is one of the easiest ways to differentiate your business from your competitors. There are numerous ways to collect reviews without a need to acquire fake or illegitimate ones.
I am going to name a few important reviews sources and explain why real reviews in combination with Google My business review will get you the best results. Stay tuned.
Disclaimer
Before, I proceed to giving you a few tips that will help your business, I need to emphasize that these methods will only help your business, if and only if you are delivering results that your clients want.
This means that your customers are happy at the end of the day. If this is how you want to see your clients, then go ahead and read the rest.
Decision making
If your potential customers find your business on internet, you have a chance to be chosen among other competitors. Just think about this way.
When you are looking for a hotel on internet in a town you have never been before, you are most likely to choose 3 hotels according to your preferences. After you have chosen TOP 3, you read their copy and the reviews.
If all other factors look about the same, (price, interior, exterior, proximity) reviews are going to make a huge difference. In a given situation if 2 hotels will have no reviews and the third had 20+ positive reviews where people would mention how satisfied that were, you are most likely to choose the hotel with a lot of positive reviews.
The same applies to painting, plumber or any other business. Reviews do make a difference when you want to stand out from your competitors.
Tips to get more reviews
1. Provide Exceptional Customer Experiences:
The foundation of positive reviews is exceptional customer experiences. Ensure that every interaction, from the moment a customer enters your store or visits your website, to the point of post-purchase support, is outstanding. Happy customers are more likely to share their positive experiences.
2. Ask for Reviews:
Don't be shy to ask your satisfied customers for reviews. After completing a purchase or a successful interaction, send a follow-up email politely requesting a review. Make the process easy by including direct links to your review platforms.
3. Choose the Right Review Platforms:
Identify the platforms where your target audience is most active. While Google and Yelp are popular, industry-specific platforms or social media channels might also be relevant. Focusing on the right platforms increases the chances of reaching potential customers.
4. Timing Matters: Timing is crucial when soliciting reviews. Request reviews when the customer's positive experience is fresh in their mind. For instance, right after they've received a product or service or after a successful troubleshooting session.
5. Incentivize Reviews:
Consider offering a small incentive for leaving a review, such as a discount on their next purchase or entry into a contest. Be transparent about this incentive to maintain trust.
6. Showcase Existing Reviews:
Display existing positive reviews prominently on your website and social media channels. This not only boosts your business's credibility but also encourages others to leave reviews.
7. Respond to Reviews:
Engage with your customers by responding to reviews, both positive and negative. Thank customers for their positive feedback and address any negative comments with professionalism and a commitment to improve.
8. Leverage User-Generated Content:
Encourage customers to share photos and videos of themselves using your products. User-generated content not only serves as authentic reviews but also acts as a powerful marketing tool.
9. Create a Review-Focused Landing Page:
Design a dedicated page on your website where customers can easily leave reviews. Make it user-friendly and visually appealing.
10. Collaborate with Influencers:
Partner with relevant influencers in your industry who can review your products or services. Their endorsement can significantly impact your brand's credibility.
11. Monitor and Analyze:
Regularly monitor your online reviews and analyze the sentiment and feedback. Use this information to refine your business strategies and address any recurring issues.
Reviews sources
I will name only the most popular sources when people check for reviews. We will not discuss text reviews that can be put on your website, cause there is not a lot of trust in reviews that the business owner can take control of.
The most popular sources for reviews and social proof are on 4 major websites that business owner can hardly control.
Yelp reviews
If your business is listed on yelp it is worth to take a look at what people say about doing business with you. If you find any negative review, than you need to take care of it. "22 percent of consumers won't buy your product or service after reading just one negative review" [source: smallbiztrends.com ]
Yellow pages
Same applies to yellow pages. If your business is listed on YP, check what reviews you have. If you don't have any, ask your customers to leave a review for your entry.
Facebook
If you know that your customers are looking at your business in Facebook, make sure you have more then a few likes, that most likely your family and friends left you, and at least 20 reviews.
Google My Business
This one is one of the most important source of reviews for local business. If you have your GMB account properly setup and you have few times more reviews than your main competitors you are not only going to stand out, but also will have a great chance to appear for you main keyword in TOP 3 listing in your area.
Fake reviews
Before I cover a few tips on how to collect reviews that can help your local business grow, I want to share some insights about fake reviews and trust.
I am pretty sure, that when you are looking for something on internet you can tell when a review was written by the business owner or his team. Nowadays, people know that taste of fake review, that's why it is not recommended to write fake reviews. Your potential prospect will feel that fake and most likely will stay clear of your business, cause they don't like to be fooled.
Moreover, with Google algorithm you can get a penalty for writing a reviews for yourself. Google will detect your IP addresses what you login to your account. If they all will be from same device and same IP addresses those reviews will be counted as one and will not have any influence on your GMB listing. Or in worst case scenario, you will get a penalty that will bury your GMB account forever.
It is just not worth it, especially, when you learn our few tips that will help you to generate real reviews from your clients.
Alternative tips to get more reviews

I am happy to share best tips that we use to collect reviews for your clients when we run digital marketing campaigns. I will remind again, that these tips will work if you outstanding job for your clients.
Tip #1 – Put it in your contract
People usually never mind leaving a review if you tell them, that it is a part of your contract. I strongly recommend that you put in your contract a statement, that your client agrees to leave a review or answer your questions to give you feedback.
You'd have to explain that reviews are important not only to have some proof, but also to see if you manage to deliver the results your promised.
Tip #2 – Ethical bribe
If you're in painting or construction business it is easy to ethically bribe your client to leave a review for you. You can do some extra job that the client did not expect to receive from you. Or you can offer a very attractive one time discount for additional services that you provide.
Tip #3 – Send a follow up email
Make sure you follow up after you finished your contract. Usually, people don't mind answering a few questions if they are satisfied with your performance. Make sure it is easy for them and takes no more than a couple of minutes.
Tip #4 – Reminder with invoice
Clients usually reluctant to leave a review because they just forget about it, even, they agreed previously. You can put a reminder on your invoice or put a reminder in your email or letter.