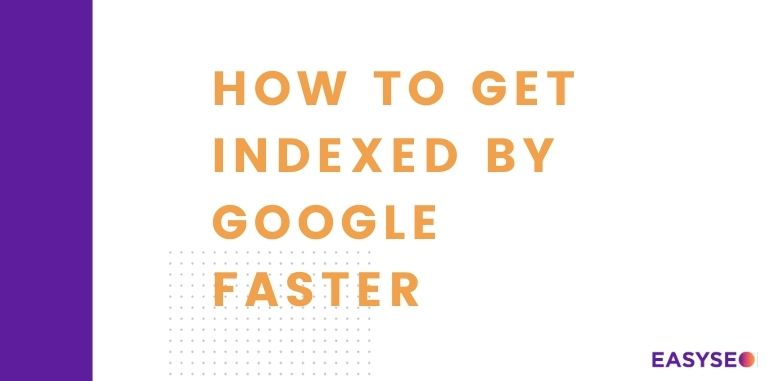 The Google index is an enormous collection of website data that Google's robots have collected from billions of internet resources. Whenever you type in a query to search for, Google displays results from its index.
Why is it important for your website to be properly indexed by Google? Because to be indexed, means being part of Google itself. If your pages aren't on the search engine, you have literally a 0 percent chance of receiving organic traffic from the search engine giant.
In the simplest of terms, indexation is the second step in the process of being ranked on Google:
Web page crawling
Web page indexing
Web page ranking
After your pages are crawled by the search engine bot, they are then indexed to be saved in Google's massive database. Afterwards, your pages are ready to rank.
In this article, we will share a few secrets on how to speed up the indexation process in order to get your pages on Google faster.
Checking if your pages are already on Google
The first step towards your page indexation should be to evaluate how many pages are already on Google's index. This can be seen from your website's indexation rate.
The indexation rate is counted as:
Number of web pages on Google's index/Total number of website pages for your site.
You can see the number of pages that are already indexed by Google, in the Google Search Console. Head down to it and select "Index Coverage Status Report".
If you can see that a large number of your pages are not on indexed it could be that:
There are issues with your sitemap – some pages may be set to NOINDEX, disallowed via robots.txt or require a login to be accessed
Your site has many duplicate or low quality web pages which Google's deems unworthy of proper indexation
Your website's authority may be too low to justify the number of pages it has.
You will see more detailed information on what's wrong on the search console itself.
How to boost your website's indexation rate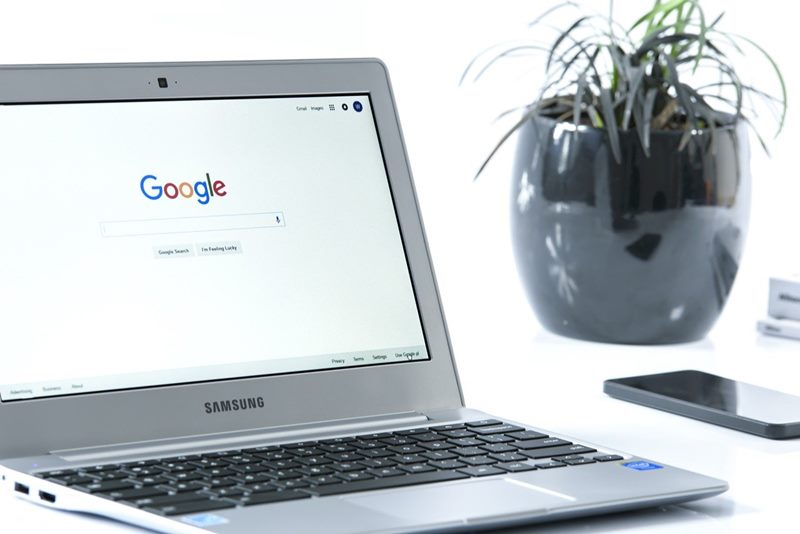 It's obvious, but in order to get positive attention from Google, your website must deliver in terms of quality, authority and trust. If you have all of these 3 areas covered, then these tips will definitely work for your website.
Here's some hacks on how to make sure Google indexes your site faster.
1.Using the URL inspection tool in the Search Console
The URL inspection tool can be found in Google's Search Console allows you to request for Google to "fetch" a specific URL of your website. After your request, the bot will come to your page and index it.
Here's how to use the function:
Login with your Google account and head on to the Google Search Console website
Select to the "URL inspection" function when you're on your property
Paste the URL into the search bar and click "Request indexing"
If the page is indexable, the bot will do its job after a few hours.
2. Internal linking
When search engine bots visit your website, they do the crawling from page to page. As such, internal links can help the pages on your site that might need an authority boost.
Using a SEO tool (such as Ahrefs for example), you can group your pages from best to worst in terms of authority.
All you need to do from here is add an internal link from the authoritative page to the one that's lower in such terms. Of course, the key here is to maintain relevance between the two pages. It's never a good idea to link two unrelated pages together.
3. Disallowing indexing on low-quality pages
We all know that content is king and will probably remain the most important part of what defines a quality website for the foreseeable future. Likewise, your pages that don't have the quality can hinder your rankings.
Having many low-quality pages can make the Google crawler visit your website less and index fewer pages.
This is exactly why it's important to block low-quality pages from being indexed in general.
Some things you can do with "bad" pages:
Include them within the NOINDEX section of your website. This is if the pages themselves are still valuable to you, but not for search engine bots. For example thank you pages, checkout pages and so on.
Block the pages on robots.txt. This is best for sets of pages that are relevant for visitors but not for search engines. For example archives and so on.
Place a 301 redirect. For pages that have traffic, but are barely relevant for audiences and search engines. Think of old blog posts that have links.
Block 404 pages. Pages that have no relevance at all and don't exist no more.
A content audit can help identify such problematic pages.
4. Add the page to your sitemap file
Your sitemap is a key document which helps search engines understand which pages on your site are the most important.
While having a URL in your sitemap will not guarantee indexation by Google, not having it there the first place will completely eliminate those chances.
If your web page is built on WordPress, setting up and submitting your sitemap is extremely easy using the right plugins.
After you do that, you can review your sitemap status in the Google Search Console.
Make sure that all of the pages you want to be indexed are indexed and the one's that you don't want to are not.
5. Sharing a page on social media
Social media signals are very important nowadays and it's no exception that it impacts search engine indexation as well. Google crawls such content on the regular, so tweeting about your new article is not a bad idea at all.
It might give Google more incentive to index the page as well.
6. Using high traffic websites to your advantage
Platforms like Quora or Reddit allow users to share URLs publicly. Not only is it an extra signal for Google to index your page, it might give you additional traffic as well if you share the page for a relevant audience of people.
7. Ensuring externals links to the page
As we've already mentioned, search engine bots use HTML links to crawl page to page. Getting links to your URL from other websites that are authoritative will not only help your rankings, but will send an additional signal for Google to index your page.
Some methods to get links from others may be:
Writing a guest post on the website you want to receive a link from
Reaching out to the website or blogger you want to get a link from with an advertising request
And so on.
8. Using "pings"
Some websites send pings to search engines to notify that your website has been updated.
This method isn't the best, but it helps nonetheless.
All in all
We've discussed a few things about Google's index and a few methods to make sure your pages get indexed faster. In order to get your content out there, be sure to use the most resources you can to your advantage.