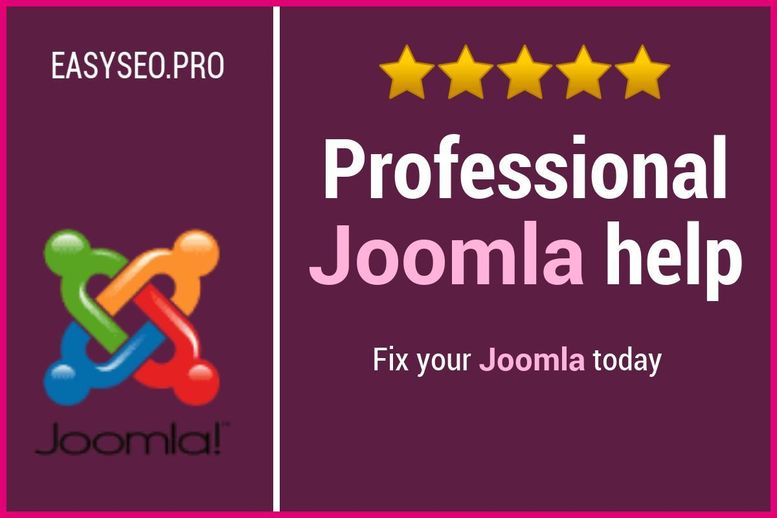 We are dedicated Joomla developer. If you need help with Joomla development serivice and programming get in touch with us.
Our Joomla developer expertise is:
Joomla migration
Joomla version updates
Bug and errors fixing
Extensions and module integration
E commerce integration
Payment integration
Technical SEO
Speeding up
Malware removal
Antivirus and firewall integration
Joomla SEO Services
If you are looking to hire a professional for perfect SEO optimization, you are in the right spot. We can take can of your Onpage and Off page SEO to increase website rankings.
We are the masters of Onpage SEO. You can hire us for:
Perfect Joomla Onpage
Internal linking
H tags proper usage
Joomla loading speed
Meta tags proper usage and error fixing
Any other SEO related errors
Need help today?
If you do, get in touch with us via contact form or email. We work with clients from all over the world. If you need to talk live we can do it via Skype or Viber.
What Is Joomla?
Joomla! – an open source content management system. The system is written in PHP language, uses MySQL database, and is made-up of different modules – a forum ability, a comment section ability, an ability to create and publish news articles, etc.
Joomla versions
Joomla 1.5 was launched on January 22nd, 2008 the latest of which,  version 1.526 on March 27th, 2012. The latter was the first CMS to see long term mainstream usage until its closure in April 2012.
Joomla 2.5 was launched on January 24th, 2012. This was the first version which had the ability to be used with a different database than MySQL. In major use until late 2014.
Joomla 3.0 was released on September 27th, 2012. A major update, version 3.2, followed on December 24th, 2012 which prolonged its functionality for years to come.
Joomla migration
Sometimes, Joomla CMS update is called a "migration", for example, from 2.5 to 3.0. These types of updates are major, since most of the websites' functionality is updated. The structure of the site may be changed as well.
When changing your Joomla version, it is very important to look at how the structure of website has changed. In order to not lose your search engine positions, it is necessary to perform an internal page reputation transfer from to the old website to the new one.
CMS migration may also mean a change from one management system to another. For example Joomla to WordPress or Prestashop to Joomla. In this case an entirely new website is created with a completely new structure.