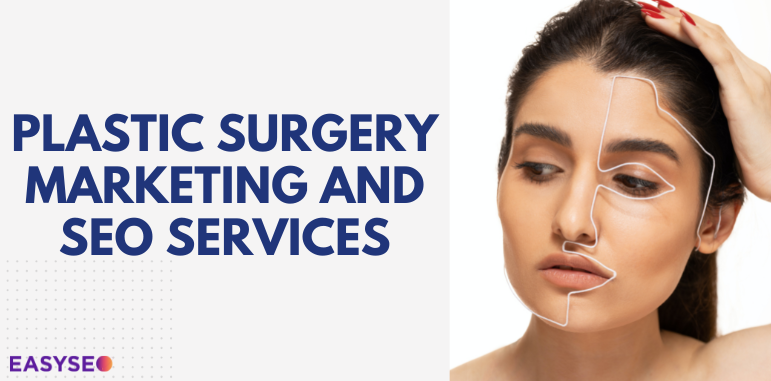 Plastic surgery marketing refers to a specific marketing methodology used to promote plastic and cosmetic surgery practitioners by focusing on building their brand and attracting new clients to their business.
Nowadays, the way people look for relevant information, products and services has changed dramatically, which means that the majority of marketing efforts for plastic surgeons have to be focused on online sources.
Another thing to keep in mind is the change in consumer behavior. Since there are so many businesses to choose from, people are more cautious than ever when it comes to making the final decision for a particular product or service.
This is especially true for the healthcare industry, where people typically consider their options very carefully and only get in touch when they establish that a company is truly competent and trustworthy.
In order for a plastic surgery business to not establish itself but differentiate its brand from others, a careful marketing strategy has to be implemented in which your website should be at the forefront.
Below, we will talk about the main things that define a successful plastic surgery marketing strategy, why it's important to invest in your website and how we as a professional digital marketing agency can help you achieve your goals.
What's the main thing that determines a good marketing strategy for plastic surgery companies?
In order to implement a successful marketing strategy for a plastic surgery business, a thorough and well-thought out marketing plan is necessary which would detail every aspect of your promotion efforts.
When it comes to marketing a business online, there are many channels out there where potential clients may encounter your business including social media, listings, or simple Google search results.
That is why arguably the most important things when developing a marketing strategy for a plastic surgery company is to focus on all the relevant channels for your business.
Why is a website so important for a plastic surgery company?
Despite the rise of the internet as a part of our daily lives, some plastic surgeons still have doubts over whether or not they should fully focus their promotion efforts online. The simple answer is yes, you should and your business website should be at the forefront of it all.
With the importance of SEO being more and more apparent, focusing on developing and growing your website provides the perfect marketing opportunity for any healthcare professional, including plastic surgeons.
People looking for these types of services will want to choose a true expert in their field and using your website may be the perfect opportunity to illustrate the quality of your services and business itself.
What are the features of a strong and marketable website?
As mentioned, a website for a cosmetic surgery business is an important stepping stone for promoting their brand and a tool that gives insight for potential customers about what you do and why they should choose you over other businesses.
However, if you never seriously considered building your website to its maximum potential, you may be wondering what are the key things that you should be on full display.
Your medical license
Not many businesses consider this, but customers expect the same level of professionalism on a website professional as if visiting a doctor's office in real life.
Ask yourself this, what's the first thing people see on full-display when they arrive at your office? Likely your medical license, your achievements and certifications.
The same should be in full display on your website. If you want to build trust, your best bet is through legitimacy.
Testimonials
Another important thing to consider when setting up your website is testimonials from clients to help drive you even further. After seeing your licenses and certifications, the next thing that people will look at is testimonials from your previous patients.
Since plastic surgery is a very serious and even life-changing procedure people will be extra cautious about which specialists they choose. This is why you must display true testimonials from your previous clients.
A brief description of your procedures
People will likely have a general idea of what each plastic surgery procedure is about, but it never hurts to go into specific detail on what they can expect by choosing your services and how exactly everything works.
Keep it brief, professional and precise to get your message across.
Main business statement
Finally, another good thing to add would be a brief section about your business in general. This is your main mission statement, what makes you different from others and arguments about why people should choose you over others.
This is the perfect opportunity to prove yourself so be short and to the point.
A successful marketing strategy requires you to have a smart and calculated approach
There are a variety of reasons why a person might consider having plastic surgery, but will they choose you? Depends on whether or not you'll have a smart approach with your promotion strategy.
While there are a number of ways to go about promoting your brand, the key should be to try to diversify yourself from your competition and demonstrate your legitimacy, credibility and expertise to potential clients.
As a medical expert, you already know that it takes practice and plenty of knowledge to achieve the best results. The same should be applied for your marketing as well.
What are some good marketing tactics for plastic surgery specialists to implement?
Keep in touch with your previous patients
Despite the importance of utilizing online channels for your brand promotion and finding new clients for your business, you shouldn't forget to keep in touch with your previous clientele as well.
Since plastic surgery is such a sensitive type of medical service, people tend to be very cautious about which specialists they want to choose. After all, they trust these people for a life-altering surgery on their body.
Staying connected to your previous patients that were happy with what you did through social media, emails or other methods will keep your brand in their minds. So, if any of those people's friends will look for such services, they might recommend your business.
Focus on plastic surgery SEO and search results
SEO without a doubt is the best long term strategy for any plastic surgery marketing. Just imagine how many people simply search the phrase plastic surgery on their computer and use phrases like "best plastic surgeon near me," or "top plastic surgeons in [area]" to find what they want.
While it does take time, focusing on appearing towards the top of relevant search results is a sure way to success. If a person is already searching using these phrases, this indicates that they are actively searching for what you are offering.
Create valuable content on your website
This again relates heavily to SEO for your website. If you've already heard about such a marketing method, you probably already know what importance content plays in helping website rankings and authority grow.
Not only is it important to design your website and include key information about your business, it is also important to create valuable content that is the main thing which will allow you to rank great.
Another thing why content is important for your website is authority. Remember, your main goal is to prove your expertise not only to search engines, but potential readers as well that want to learn more about your services.
This could be anything from blog posts to videos, infographics, case studies etc. All of this of course should be optimized for the keywords you want to target.
Why is branding so important when it comes to a plastic surgery marketing strategy?
When it comes to building a brand for your plastic surgery business the key to success is without a doubt generating awareness for it.
It takes time and effort to generate interest from people and rarely do clients ever contact a professional just by seeing your phone number pop up on a listing, without having any previous knowledge about who you are.
However, by focusing on generating gradual interest in your business and the procedures you offer can eventually lead to them reaching out and getting in touch.
When people think of the term branding, people usually think of something like having a good logo for a company, but the truth is, the term encapsulates much more than that.
The key to successful branding of a plastic surgery company is focusing your efforts on making that company or individual surgeon stand out from others and making sure that potential customers create a positive association between the company and procedures they are interested in.
As soon as that connection is formed, one might say that a successful brand indeed has been built.
EASYSEO – your help building a plastic surgery brand and website
At EASYSEO, we are a digital marketing company with a specialized focus on plastic surgery marketing and web design.
With more than 10 years of experience working with local and international healthcare specialists we know what's best for small businesses looking to make an impact with their brand.
If you are looking for a specialist team that only knows the intricacies of plastic surgery website design, but also are experts in plastic surgery marketing, look no further than EASYSEO.
With everything done in-house, from website design to the creation and implementation of a successful marketing strategy for your business, we can ensure that your company gains a proper digital footing in the world of plastic surgery.
Main benefits of working with us for plastic surgeons
SEO results in the first few weeks
Full transparency in every step
24/7 access to your campaign SEO dashboard
Data driven analysis and strategy
Plastic surgery SEO
As mentioned before, search engines are one of the main channels for plastic surgeons to generate interest and new clients.
We can help:
Make your website more visible, thus increasing the traffic and leads it generates.
Make sure it gets more traffic, thus increasing chances of generating leads and sales
Boost the number of leads you receive. With more traffic and visibility, people are more likely to get in touch with your business.
Allow you to generate more sales. The more traffic and leads you receive, the more sales you can generate from your website.
Plastic surgery social media
Social media is one of the most powerful tools that can be utilized to promote your plastic surgery business. Our web designers work hand in hand with our social media specialists to make sure your brand gets all the right exposure online.
Whether its Facebook, Twitter or Instagram, social networks help to not only generate and maintain interest for your business it also boosts your authority as an online plastic surgery practitioner.
Plastic surgery lead generation
A well-designed website is the perfect way to make people get in touch with your plastic surgery business. Our team of designers and programmers can create forms that will allow you to collect emails, phone numbers or enquiries from potential customers.
Plastic surgery pay-per-click
Utilizing PPC campaigns can be a fast way to drive traffic, leads and eventual sales to your website. Our Google Ads specialists will create and monitor successful ad campaigns for your plastic surgery business.
Request a quote today
If you're looking for a marketing agency that knows the in's and out's of plastic surgery marketing, building an authoritative website and making sure it ranks well on Google, look no further than us.
Get in touch with us today and we can begin working on creating a true online powerhouse for your business.