What is a "good" or "quality" website?
All businessmen know that a website has to sell, but not all know what a website that pays off and generates money consists of.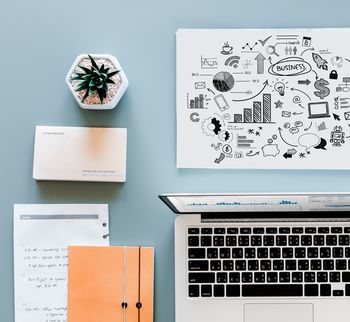 What kind of websites "pay off"?
As practice shows, a profitable site not only generates visitors, but also converts them into sales (calls, queries, conversions).
In order for a website to be profitable you only need two factors: a "quality" website and an optimization of your conversions.
A "quality" website can compete for the best SEO positions in its niche. If the site is not technically correct, its potential will not be fully utilized and it will be difficult to achieve good results in "Google".
Features of "Quality" websites :
An orderly architecture that is SEO-ready
Correct and orderly code
Correctly completed internal (on-page) SEO optimation
Site loading speed 3 – 5 seconds
Mobile optimization or AMP
When a website already has a steady number of traffic from search engines or other channels (AdWords, social networks or other), the time for conversion optimization and measurement comes. Conversion has the highest influence on sales.
Qualities that generate sales:
Original content optimized for conversions
Optimized User-Experience (UX)
Optimization for calls and queries
Where do I start with my website?
1. Choose your CMS (Content Management System)
This is one of the most important steps. If you will use a free website builder like WIX, it will be an easy start, however, not quite the best choice for those interested in generating sales.
Most often, businessmen choose such CMS like WordPress, Joomla, Prestashop or Magento. This decision will decide the future of your website. Every CMS has its advantages and disadvantages, and can be adapted in a way that best fits one's needs.
As it can be seen from the current market in Lithuania, most programmers are working with WordPress websites and not many with others like Magento, OXID, etc.
2. Choose a domain
Before launching a website, choose a name for it. If you are thinking about an easier SEO start, think about buying one that has been actively used in the past and has good SEO metrics. If the name also fits the keyword of your choice – even better. Keep in mind, however, that a domain name is not the number one priority when choosing a domain.
3. Choose and buy a hosting package
Hosting is a service, which is require for the placement of website files and data. A hosting provider is best chosen according to these three criteria:
Server location and optimization for the region where most of your visitors are.
Server stability
Server maintenance staff
If you plan on buying a hosting service – get up to 50% off here.
4. Choose whether you will optimize for SEO
If your goal is to attract more visitors from Google or other search engines, you should strongly consider SEO. Before going with a firm you should think about these aspects:
Decide which keywords you want to optimize for
Decide on a yearly SEO budget
Decide who is going to perform external and internal SEO.
5. Website budget
When considering a budget for the creation of your website, it is important to know what the main expenses consist of.
Your budget should foresee these major tasks:
Website design
Website programming
Website content creation
SEO optimization for your website
6. Decide on your design
A website design is a key factor that leaves an impression and forms a certain opinion about a firm for the visitor. It is also an important factor that determines the full cost of a project. Design expenses can reach as much as 30-40 % of the website development costs.
If you are on a tight budget, it is best to buy an already complete template. Templatemonster offers modern design ideas for an affordable price. After you purchase your design, a programmer may use it for your website development.
Website development process
7. SEO analysis (competitor and keyword)
SEO analysis results are used to create an accurate site structure. Most business-owners skip this step while trying to save budget, but your are interested in getting to the upper ranks in search engines, an analysis is mandatory.
8. Building the structure of your website
Like mentioned earlier, an analysis is very important when determining an accurate site structure. If you do not want to buy a design template, an SEO specialist and a designer create a design sheet based on the results from the analysis.
9. Website design development

After a layout approval, the designer draws a design based on the requirements provided by the client. It is very important to choose on the number of options to prepare beforehand. This is usually done with a formal, contractual agreement.
10. Design cuts and readiness for a CMS

The design files have to be accurately "cut up" and optimized before they are applied to a certain CMS. If you are buying a template from Templatemonster, the layout will already be prepared for CMS application. After everything is prepared, a front-end programmer will apply the elements to your Content Magement System.
11. Functionality programming

If a website is designed to be more than just a "business card", a back-end programmer will have to code the functions that were foreseen earlier. Most common functions programmed are: analytics measurement tools, multilingualism, contact forms and payment module application. The amount and complexity of these functions may mean a larger total price.
12. Content development and publishing

Most often, content developments begin when step 8 is finished and step 11 is almost done. During the content creation stage, the main functionalities of the website are being tested.
13. Code and content optimization

After programming and content publishing tasks are complete. A programmer along with an SEO specialist optimizes code and content with the goal in mind to make the site as fast as possible and that the content would be displayed correctly.
14. Testing and corrections

The last step before a website is launched. The client and the programmer test out all the functions and determine whether or not all of its content is displayed correctly on desktop and mobile devices. If not, the necessary adjustments are made.
15. Project launch

An SEO specialist and a programmer provide the finishing touches after the website is launched. The goal of this is help the search engine "robot" correctly scan the content of the site.
16. SEO optimization
After the launch, an SEO specialist begins the optimization tasks according to plan which was developed together with the client based on the SEO analyses conducted earlier.
17. Website corrections

Minimal corrections are almost impossible to avoid after a launch of a project. Certain amount of work time is dedicated to the fixing of these issues, so that is why it is important consult about how much time or sessions are needed to be foreseen for maintenance before signing a contract with an SEO firm. This will certainly help to avoid misunderstandings in the future.
Interested in a website with a unique design?
Click here
Website creation FAQs

What makes a quality website?

This would be the same as asking "What makes a quality automobile?". Everyone can see the outside, but its the inside that matters. Only expert can determine what works and what does not. A websites quality is reflected in its proper code, functionality and usability convenience for the users.
Does the website have a warranty?

It depends on the agreement that you have with the people that create your website. The most common warranty provided is for the tasks foreseen in the plan along with additional terms. The warranty does not apply if the website was damaged by the client or a third party. Not always can it be determined who made the negative changes, however log entries may help.
Benefits of our website creation services

We will help you combine website design, functionality and the latest SEO trends into a fully satisfying online presence for your business. Your new website will be easy to manage, even with no previous knowledge of programming, and create various types of media content.
Have an old website, but think that is time to renew? Reach out to us and we will help with moving the content to your new website.
We can safely say that we provide our clients with the latest technologies when it comes to creating a website from scratch. The most of common CMS that we work with and usually apply for our clients is  

WordPress. We put WordPress in high regard due to its flexibility, reliability and increased emphasis on security. With only a few clicks, one may reach various website functions and update the whole backbone of the site without a risk of a damaged functionality.
The best part? It's free.
Here are a few other reasons why people choose WordPress:
1. A free CMS does not risk becoming more expensive or a sudden change in maintenance prices.
2. The system is being constantly updated and perfected by programmers around the globe. So, you can be a sure that you will always receive a product based on the newest technological trends.
3. WordPress still remains one of the safest CMSes to use.
Your new website will unlock opportunities such as:
create an unlimited amount of text pages;
easy editing of texts and photos;
create and have a photo galleries, contact forms, surveys and use many other functions;
multilingual content capabilities;
easy connection with Google analytics;
other functionality in accordance with your needs.
We will help you to:
learn how to use your website;
register a new domain (www.adress);
purchase a suitable hosting service;
move the content of your old website to a new one.
But that is not all.
With the WordPress engine, your website can achieve the maximum level of SEO optimization. You will have the ability to all the opportunities for your site to reach the top of Google. Clients who order website creation services from our company, will receive SEO optimization for a very attractive price.
Other services
Interested in a website with a unique design?
Click here