SEO driven Ecommerce website development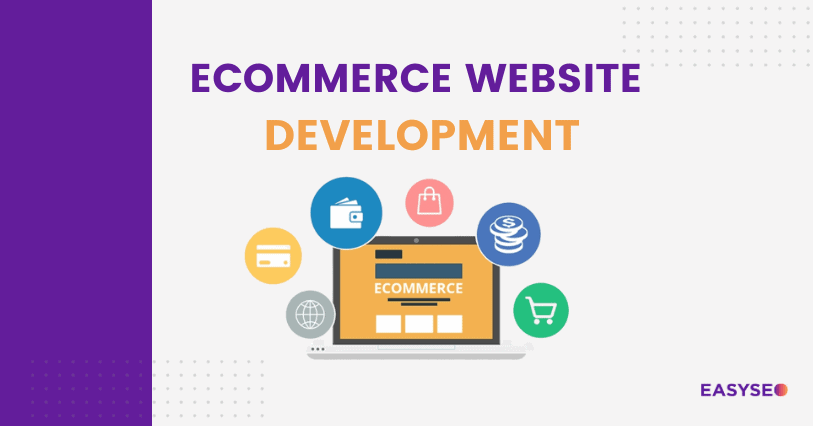 Ecommerce website that you will get from us will be set to success because it is developed with pure technical SEO in mind. We develop a new clean theme for your project that will be free from any junk that usually comes with website builders and dozens of plugins that slow down or break down your website.
Building a new theme allows 1-2 seconds page loading speed.
You will received and SEO ready ecommerce website that will have optimized SEO architecture and prebuilt SEO rules. That means that you will only have to upload your products and decide on prices. If you don't want to handle SEO manual tasks, EASYSEO ecommerce website will be the right solution for you.
How to build an ecommerce website
We have 2 options to build an ecommerce website:
Custom theme development (1-2 months) –  more expensive option
Prebuilt customizable theme (5-10 workdays) – cheaper option
Each of the options has the main advantage of EASYSEO developed ecommerce websites. That is clean and SEO turbocharged WordPress and Woocommerce theme.
Custom theme ecommerce
Custom theme ecommerce website means that you will have a unique website design of your choice. The look of the design will not have any influence on SEO architecture therefore website design is a matter of your preference.
Think of your website like a digital storefront where you display products that you want to sell online. WordPress is a platform that helps you build and manage this website easily.
Now, imagine you want your website to look really unique and reflect your style. You have two options: you can use a ready-made design template that WordPress provides, which is like using a template to paint a picture, or you can create a custom theme.
A custom theme is like creating a completely original and personalized design for your website. It's as if you're an artist painting your own canvas. You get to decide how everything looks – from the colors and fonts to the layout and special features. This means your website will stand out and have a one-of-a-kind appearance that's tailored to your brand.
In the context of an e-commerce website, having a custom theme means your online store will have its own unique visual identity. This can help your store look more professional, build trust with customers, and give them a better overall experience while shopping.
So, in short, a custom theme in WordPress is about designing your website from scratch to make it special and perfectly suited to your business goals. Just like an artist expressing their creativity on a canvas, you're expressing your brand's identity through your website's design.
Process of Ecommerce development
Discover the Effortless Path to Your Dream Ecommerce Website with Us!
When you choose our ecommerce development services at EASYSEO, you're embarking on a journey that's designed to make your life easier. With years of expertise, we've fine-tuned our process to perfection, ensuring you get an ecommerce website that truly shines.
Here's a sneak peek into how we work our magic for ecommerce website design:
Your Dedicated Dream Team:
From the get-go, you're assigned a dedicated project manager who leads an exceptional design and development team. They're here to bring your vision to life.
Your Vision, Our Blueprint:
We take your project requirements and brand guidelines to heart. It's all about turning your ideas into an ecommerce masterpiece that reflects your unique identity.
Designs Tailored to You:
We present you with design wireframes that capture the essence of your brand. Your feedback is invaluable as we refine the design to align perfectly with your vision. You get to choose your favorite – it's your canvas!
Craftsmanship in Action:
Our in-house development team takes the chosen design and brings it to life. We build, test, and ensure every pixel is in place, creating an ecommerce experience that's seamless and delightful.
No Hassle Migration:
When it's time to migrate, we handle it all. Your site and content are moved with precision, and we even set up 301 redirects to ensure your SEO ranking remains intact. Your online presence keeps shining.
Ready, Set, Launch!
The moment arrives – your ecommerce website is ready to meet the world. With our meticulous attention to detail, your launch is smooth, efficient, and exhilarating.
Are you ready to turn your ecommerce dream into reality? Let's make it happen together. Partner with EASYSEO and experience the difference that a hassle-free, expertly guided journey can make.
What is inside
At EASYSEO, we offer comprehensive ecommerce website design services that encompass the planning, creation, and execution of online stores of varying sizes. Discover more about our services, which go beyond crafting a custom, responsive, and SEO-friendly design:
WooCommerce for Ecommerce Web Design
Our ecommerce website development services for online businesses are centered around the WooCommerce ecommerce platform. This adaptable ecommerce CMS provides an array of options, equipping ecommerce website owners and managers with the necessary tools to excel in their respective fields. These tools include efficient inventory tracking, order management, on-the-fly media addition, and more, all contributing to their success as prominent ecommerce entities. Storefronts and Shopping Carts for Ecommerce Web Design
As part of our ecommerce web development services, we design shopping carts to offer a complete ecommerce solution.
Our clients can swiftly and cost-effectively establish an ecommerce store using Storefront, a highly customizable turnkey solution.
With advanced tools for unique store management, loyalty programs, discounted pricing, special product availability, catalog management, secure SSL transactions, inventory tracking, CRM integration, and other app development, we empower ecommerce companies of all sizes to cultivate profitable online ventures.
Visa, Mastercard, American Express
Your new website will be able to collect payments from multiple card processors including Visa, Mastercard and others.
The world's leading ecommerce enterprises make purchasing convenient for their customers, and we're dedicated to delivering the same level of convenience to our valued clients.
Ecommerce website in 5 workdays
EASYSEO team can build an ecommerce website with prebuilt template that can be customized to your brand.
Minimalistic design with strong, standardized functionality. This is the best way to start your business online. The price includes a personal offer for website, designed and adapted for your business field. In 1 week, you will have an option to include different banks and other payment platforms.
Features and benefits of our E-shops:
Design fits mobile and tablet display
Unlimited product placement to catalogues/categories
Simple category and product management
Simple composition and editing of product descriptions
Simple administration of orders
Automatic reminders to clients for unpaid orders
Direct payment system for orders to bank accounts or other platforms
PDF invoice sending system for clients
Discount coupon auto-generation
Display of related products
Module for banners
Clearance sale display system (old and new prices)
Informational system for e-shop administrators on every new client, order.
A convenient system to review every order
Information about a buyer and his choices (purchase history)
Conveyance to the client about the order status (paid, declined, sent, etc.)
SEO ready e-shop
Overall purchase statistics for the website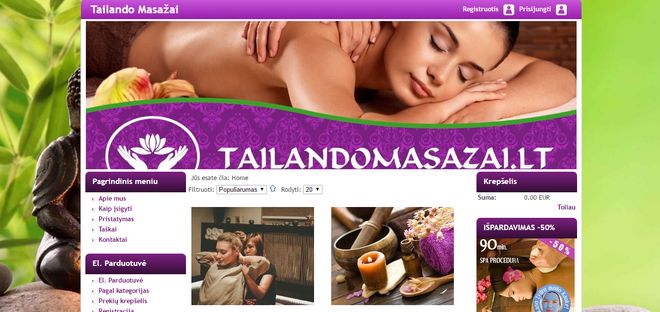 Invoice generation

Automatic invoice generation system

Invoices are generated and sent to the client only after the payment for their order is received. This way, the invoices will be strictly numbered and there will not be a need to write them out manually by hand afterwards.
Write-out process for invoices:
Client generates an order.
A bill is generated for payment and the buyer is redirected to the payment window.
When a client completes a payment, the status of the order automatically changes to "paid".
After the order changes to "paid", and invoice is generated for the client.
Every invoice can be easily downloaded in PDF format and attached to other accountancy related documents. If you prefer the invoice to be generated during a purchase, just reach out to us and inform us about your preferred numeration and series number.
Invoice generation manually

If you prefer an e-shop to sell your services, then you can not only generate standard entries for it, but generate tidy preliminary invoices like in a casual accountancy program.
Invoice generation modules are free.
What type of shop and design?
CMS – Joomla
Design colors are chosen by the client
If you don't have the time to create your own design, you can purchase one from templatemonster.com
Our offer includes:
An E-shop (SEO ready)
One year warranty for task completion
Design element adjustment according to website outline – press here
1 – background change, 2 – menu colors, 3 – header banner, 4 – product/service name color
Launch term 5-7 d.d.
The offers does not include:
A domain
Hosting services
A logo
A header banner
If you are interested in our e-shop creation services with similar functionality, but a different design, we can discuss it.
Contact us if you are interested in an e-shop
Click here
Other services
*Prices are without VAT tax