E-shops for a GREAT price in 5 workdays!
Minimalistic design with strong, standardized functionality. This is the best way to start your business online. The price includes a personal offer for website, designed and adapted for your business field. In 1 week, you will have an option to include different banks and other payment platforms.
Features and benefits of our E-shops:
Design fits mobile and tablet display
Unlimited product placement to catalogues/categories
Simple category and product management
Simple composition and editing of product descriptions
Simple administration of orders
Automatic reminders to clients for unpaid orders
Direct payment system for orders to bank accounts or other platforms
PDF invoice sending system for clients
Discount coupon auto-generation
Display of related products
Module for banners
Clearance sale display system (old and new prices)
Informational system for e-shop administrators on every new client, order.
A convenient system to review every order
Information about a buyer and his choices (purchase history)
Conveyance to the client about the order status (paid, declined, sent, etc.)
SEO ready e-shop
Overall purchase statistics for the website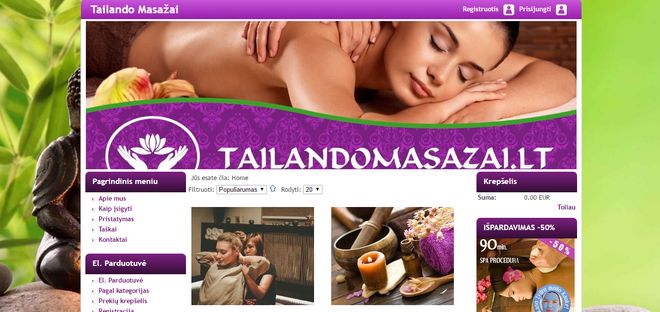 Invoice generation

Automatic invoice generation system

Invoices are generated and sent to the client only after the payment for their order is received. This way, the invoices will be strictly numbered and there will not be a need to write them out manually by hand afterwards.
Write-out process for invoices:
Client generates an order.
A bill is generated for payment and the buyer is redirected to the payment window.
When a client completes a payment, the status of the order automatically changes to "paid".
After the order changes to "paid", and invoice is generated for the client.
Every invoice can be easily downloaded in PDF format and attached to other accountancy related documents. If you prefer the invoice to be generated during a purchase, just reach out to us and inform us about your preferred numeration and series number.
Invoice generation manually

If you prefer an e-shop to sell your services, then you can not only generate standard entries for it, but generate tidy preliminary invoices like in a casual accountancy program.
Invoice generation modules are free.
What type of shop and design?
CMS – Joomla
Design colors are chosen by the client
If you don't have the time to create your own design, you can purchase one from templatemonster.com
Our offer includes:
An E-shop (SEO ready)
One year warranty for task completion
Design element adjustment according to website outline – press here
1 – background change, 2 – menu colors, 3 – header banner, 4 – product/service name color
Launch term 5-7 d.d.
The offers does not include:
A domain
Hosting services
A logo
A header banner
If you are interested in our e-shop creation services with similar functionality, but a different design, we can discuss it.
Contact us if you are interested in an e-shop
Click here
Other services
*Prices are without VAT tax