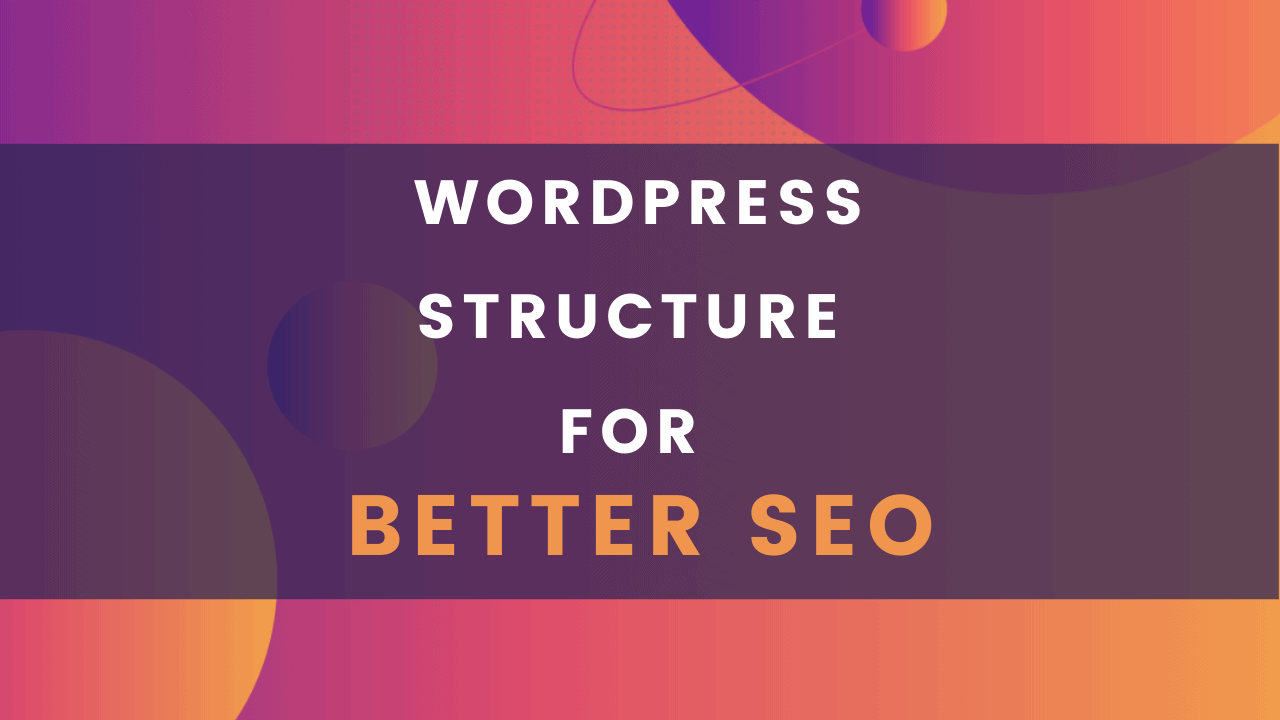 We all want our sites to reach the top positions in search engines, attract hundreds of visitors daily and thus grow our online business. When it comes to WordPress, we have several tools that can make our work more efficient. SEO (Search Engine Optimization) is the marketing actions that a site administrator takes to improve the position of the site in search engines.
To do this correctly, any site administrator needs to be familiar with the basics of SEO, whether he or she handles WordPress optimization himself or works with an agency. Creating structure for better SEO performance is not that easy, so pay attention because I am going to present some important facts about it!
Learn basics of WordPress SEO →
Keyword research is the first step in SEO optimization of a WordPress structure
Considering that the site made in the WordPress platform is recent, the search for SEO keywords is primordial. They are the basis of any SEO optimization process. Whether you opt for collaboration with freelancers or online marketing agencies, specialists will begin their work with this process. Searching for keywords is not an easy process. Assuming that a business is part of a field with increased competition, the keyword search process can identify various methods by which competition can be outdone.
Professional keyword research by is done with the help of specialized and, very importantly, paid tools. First of all, the search for keywords, the basis of the SEO process for WordPress structure, must respect the following rigorous: finding keywords with a high volume of searches and, as much as possible, without high competition.
How to choose SEO Meta Tags in WordPress
As Google does not know how to read images or understand a text as a whole, the keywords, which we discussed above, give it a helping hand. Meta tags are a descriptive and concise summary of the content presented on a certain page of the site built on a WordPress platform, which must offer the user added value and even contain a convincing hook for him to click. These meta tags must be written for the user in the first place.
This summary will also appear in the search engine results, and depending on the searched words, the user decides whether or not to click on it. It is not good to use too many keywords. This is because Google's algorithms run in real-time, and if today a site is in the top 10 positions, tomorrow it can be found on page 20, without notice. Why? Because now Google knows how to differentiate between an SEO optimized site for the user and one whose process is done only for search engines. So avoid keyword stuffing!
Yoast plugin, the best friend of SEO optimization in WordPress
SEO Yoast is one of the WordPress plugins, complete and free, which helps in the SEO optimization process. It enjoys the recognition of CMS users and a growing notoriety – so far, it has been downloaded over 20 million times. SEO Yoast was created by J. de Valk, together with his team, to improve both the content and the technical part in terms of SEO. Once the plugin is installed, it forces the administrator to choose a keyword or phrase when writing an article or adding a product and then makes sure to remember to use the keyword phrase throughout the page.
The benefit of this free plugin is related to three essential aspects in SEO optimization: meta description and meta title, followed closely by focus keywords. Completed correctly, these three elements help to optimize the content that will be revealed following the searches of Internet users.