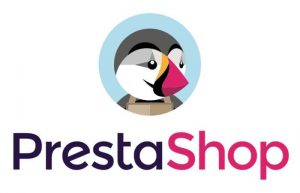 PrestaShop is an online service-platform which acts as a valuable basis for an e-commerce store. If have at least some experience with web businesses, you probably that handling these type of business is no joke.
In order to build a powerful and effective platform you must not only function well, it has to have strong SEO and maximum have maximum appease to your target audience.
Integrating PrestaShop is a great way to not only boost your presence online, but to individualize your website among others online as well.
At EasySEO.pro we offer global PrestaShop support and help services.
If you need PrestaShop assistance drop us a note.
Click here
PrestaShop things we can do for your website
Installation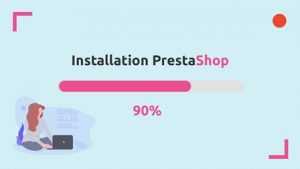 First things first, if you're website doesn't have PrestaShop on it, we can help you install it and kickstart your site's e-commerce. Why struggle with setting up a database, designing the looks and functionality when you can leave it to experienced professionals?
With us you'll be running and selling your products in no time. Our knowledge is not limited just to the basics of PrestaShop, so we can help develop a great functioning e-shop based on PrestaShop quickly and efficiently.
Theme integration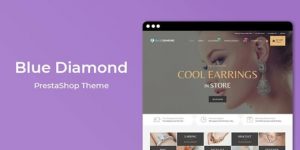 The way your shop looks also matters.
Even if everything is working properly, if your visuals are not properly down, customers might not be interested or driven to take action on your shop. The looks of your platform matter, so we can help you improve them dramatically.
We will integrate the theme and help you customize it to your liking.
Functionality customization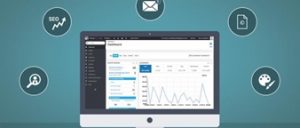 Do you need some additional things for your PrestaShop platform?
Perhaps you need a custom solution regarding accepted payment methods or another part of your shop?
Prestashop enables you to customize payment methods, your product catalogue, monitor shopping analytics and so on.  We can help you customize your website's functionality and make it achieve its maximum potential.
Contact us with your issue and we will be happy to help.
Prestashop maintenance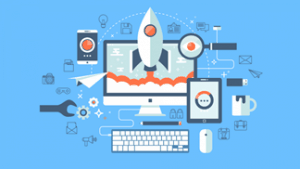 Any technical errors related to the website itself, PrestaShop or plugins can seriously hamper your online sales.
Not only that, potential customers will look at your web store as unprofessional and clumsy. Maintaining a proper reputation is also one of the keys to a successful online business.
We can offer you help when such things happen. Maybe your website crashed due to outdated software or too much traffic? In times like these, a PrestaShop support service company can help a great deal.
We will find an urgent solution and make sure that your website is back as soon as possible.
SEO optimization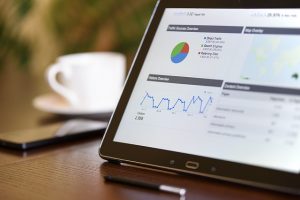 Lastly, we can help you in terms of SEO on your e-shop.
PrestaShop is one of few shopping platforms that enables you too edit your product URL structure, meta titles and descriptions in order to improve your e-shop's indexability and search engine friendliness.
Since is SEO is one of our main specialties as an e-commerce company, we can help you develop a proper long term solution for SEO of your website.
PrestaShop development services. How can they help your website?
PrestaShop development services can help your e-business develop and grow into the strong web presence that it can eventually become.
No matter whether you're a small business with a limited budget that's just starting up or a larger shopping entity looking for an urgent fix, a good development company will help you find the best PrestaShop solution for your website.
The platform of Prestashop is a free, open-source tool that is used to boost the capabilities of ecommerce websites and enable them to take advantage of other functionality, design and future development.
With having over 9 years of web development, SEO and eCommerce experience, we believe we are more than qualified in offer our best services to clients. Be it a quick fix or a long term strategy for PrestaShop-based online shop.
Here's a few reasons why to choose us.
If you need PrestaShop assistance drop us a note.
Click here
Why choose EasySEO Prestashop developers for hire?

We believe we can provide you with the best solution for your Prestashop-based based on two main reasons:
Our expertise in multiple fields – e-commerce, web development, SEO, maintenance. As such we believe that we can find the best solution for your Prestashop platform and your business website.
Whether it's SEO related work, Prestashop design and development or taking care of the analytical side of your website, we won't have a problem taking care of any of these issues.
Knowledge of the international market – another reason to choose us is the fact that we know different people and different cultures. So far we have worked with clients from Germany, Russia, Lithuania and the US.
Each country has its own culture and the way they do things business-wise, ye we've successfully managed to help them build the online presence of their websites.
What are some advantages of using the Prestashop platform? Here a list of major ones below.
Advantages of the PrestaShop shopping platform
Customization capabilities – one of the reasons why PrestaShop is held in such high regard among web developers and bussipeople alike is its universality.
Want to add some functions? Few clicks of a button should do the trick. Thinking of a redesign? Easy as cake. Just tweak the theme to your liking.
Thin on resources – thinking that Prestashop is some huge platform that will greatly affect your resources and perhaps affect your site's speed?
Not at all. A default version of the app only weighs about 6MBs of your storage. Plus with a few clicks you can easily install necessary updates, which also don't take up much space.
User-friendly interface – PrestaShop's great interface is not only visual pleasing but effective in guiding both administrators and visitors of an e-shop on how to navigate through the website.
This way you can rest assured that people will find what their looking for. All that's needed is a great looking design for your website.
Themes and design – another aspect of versatility for Prestashop is its design and theme possibilities.
While there are a ton of great stock designs that you can choose from, the platform has quite a few modification options, allowing web experts to customize it to their clients' liking and thus making it even outstanding.
Overall, PrestaShop is a powerful tool that can be used to your advantage!